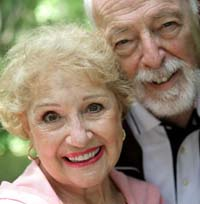 The findings provide rationale for chemoprevention strategies targeting...asbestos-exposed populations.
Raleigh, NC (PRWEB) March 09, 2016
Researchers in Pennsylvania may have found a way to help prevent the development of malignant mesothelioma even after people have been exposed to deadly asbestos. Surviving Mesothelioma has just posted an article on the new research. Click here to read the full details.
Teams at the University of Pennsylvania's Perelman School of Medicine and the Fox Chase Cancer Center in Philadelphia found that the release of inflammatory cells at the site of embedded asbestos fibers may contribute to the formation and growth of mesothelioma tumors.
"The findings provide rationale for chemoprevention strategies targeting IL-1β/IL-1R signaling in high risk, asbestos-exposed populations," writes cell biologist Yuwaraj Kadariya, MD, PhD, whose name appears first on the paper.
The article, published in Cancer Prevention and Research, details how asbestos-exposed mice without the ability to produce the normal inflammatory response were much slower to develop mesothelioma than their normal littermates.
"This study is a hopeful development in mesothelioma research, especially for the thousands of people whose bodies are effectively ticking time bombs because of their past exposure to asbestos," says Alex Strauss, Managing Editor of Surviving Mesothelioma.
For a better understanding of the study and what it could mean for asbestos-exposed individuals, mesothelioma patients, and their families, see A New Prevention Strategy for Mesothelioma?, now available on the Surviving Mesothelioma website.
Kadariya, Y, et al, "Inflammation-Related IL-1β/IL-1R Signaling Promotes the Development of Asbestos-Induced Malignant Mesothelioma", March 2, 2016, Cancer Prevention and Research, Epub ahead of print, http://cancerpreventionresearch.aacrjournals.org/content/early/2016/03/02/1940-6207.CAPR-15-0347.short?rss=1
For nearly ten years, Surviving Mesothelioma has brought readers the most important and ground-breaking news on the causes, diagnosis and treatment of mesothelioma. All Surviving Mesothelioma news is gathered and reported directly from the peer-reviewed medical literature. Written for patients and their loved ones, Surviving Mesothelioma news helps families make more informed decisions.