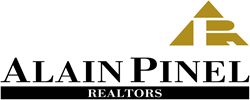 SARATOGA, CA (PRWEB) March 08, 2016
Alain Pinel Realtors® (APR) received a prestigious Luxury Portfolio International® Award presented during the Leading Real Estate Companies of the World® Conference Week, Feb. 20-26 at the Fontainebleau Miami Beach. The event was hosted by the parent company of Luxury Portfolio International, which attracted 2,500 top real estate professionals from over 25 countries.
The Luxury Portfolio International Spirit Award is presented to the company that has most enthusiastically embraced Luxury Portfolio's new programs and features, most effectively trained on-site staff, demonstrated a deep understanding of the program and actively recommended new tools to clients and associates.
"Our affiliation with Luxury Portfolio surrounds us with the best brokers in the industry. They inspire us to continue to strive for excellence, leveraging our own unique attributes while providing access to a powerful global network and bespoke marketing tools that differentiate us around the world," said APR's Executive Vice President and COO Rainy Hake.
"Earning a Luxury Portfolio International Award signifies true excellence in marketing luxury homes and serving an affluent clientele," said Luxury Portfolio President Paul Boomsma. "We are pleased to recognize the winning firms for their strategic implementation of the resources available to them through Luxury Portfolio and for their overall influence on the real estate industry and the luxury market in particular."
Affiliates of Luxury Portfolio market high-end homes to affluent consumers worldwide through the network's strategic marketing program, including the award-winning website Luxuryportfolio.com, which markets more than 50,000 luxury homes to three million or more high-net-worth visitors annually and features a total inventory of available properties exceeding $48 billion.
In addition to receiving the Luxury Portfolio International Award, APR executives Tom Flanagan, vice president of technology, and Michi Olson, vice president of relocation and business development, served as speakers at the Miami conference. Covering topics from mobile and wearable technology, to privacy issues and networking, Flanagan and Olson shared their industry expertise and insight with the thousands of real estate industry professionals who were in attendance.
APR is the fifth largest brokerage in the U.S. and the largest privately held real estate brokerage in California based on closed sales volume. For more information, please visit http://www.apr.com.
About Alain Pinel Realtors
Alain Pinel Realtors (APR) is the fifth largest residential real estate firm in the United States and the largest privately-owned residential real estate company in California based on its closed-sales volume. The firm has 1,400 agents in more than 30 offices throughout Northern California. Celebrating a quarter century in Bay Area real estate, APR was founded in 1990 by CEO and President Paul L. Hulme, and is based in Saratoga, California. Visit us at apr.com, china.apr.com, facebook.com/AlainPinelRealtors, and @AlainPinel.