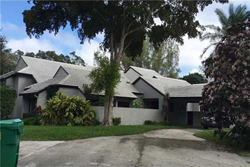 Pompano Beach, Florida (PRWEB) March 09, 2016
According to the real estate website TopTenRealEstateDeals.com, Jackie Gleason's golf and party home in Florida is for sale.
"Jackie Gleason's Final Party Home"
One of the most innovative and popular television entertainers of the 1950s and '60s, Jackie Gleason, lovingly referred to as Mr. Saturday Night, was born 100 years ago in 1916. His final Florida home, almost unchanged since he died in 1987, is for sale.
"The Jackie Gleason Show," with the second highest ratings in 1955, was dominated by Jackie who not only was a huge man but with an even larger and brash personality. He never rehearsed with the cast but adlibbed his way through the show making each performance a surprise to his director. His shows consisted of song, flashy dance numbers by The June Taylor Dancers, celebrity guests who enjoyed appearing in his comedy routines and his special characters such as Ralph Kramden in "The Honeymooners" skits.
Until 1964, Gleason's variety show was recorded with live audiences at Studio 50 in New York City. But then a friend told him he could play golf all year in Florida so Jackie loaded his cast and crew onto train cars and set off for Miami. There he performed his show at the Miami Beach Auditorium, now the Jackie Gleason Theater of the Performing Arts, until 1970.
Jackie Gleason fell in love with Miami and Miami Beach, its most popular celebrity and staunchest supporter who drew tourists and new residents while spending as many hours on the golf course as possible. In 1971, Jackie moved a bit north to the Inverrary golf community near Fort Lauderdale where he hosted the PGA Jackie Gleason Inverrary Classic attracting the big name golf pros, celebrities such as Bob Hope and Joe Namath, and politicians including Richard Nixon and Gerald Ford. It was his last home and where he lived with the one true love of his life, Marilyn Taylor (June Taylor's little sister), who he fell in love with in the 1950s but couldn't marry until 1974 due to divorce/marriage restrictions by the Catholic Church. Marilyn continued to live in the house for several years after Jackie's death and sold it with the condition that everything in the house would remain, including furniture and Jackie's personal mementos. The buyer agreed, and now upon his death, the house is once again for sale.
Only a few steps from Inverrary Golf Course, the 4,123-square-foot home has six bedrooms, three bathrooms and Jackie's famous entertainment room with sunken bar and chairs that fit up to the bar "preventing one from falling off" should they enjoy a little too much. Most of Jackie's and Marilyn's furnishings and decor are still intact.
The Great One's last party and golf lake home in Lauderhill, Florida is for sale, priced at $299,000. The listing agent is Andres Aguilera with Bayview Realty in Hollywood, Florida.
Visit TopTenRealEstateDeals.com for more celebrity homes and real estate news.