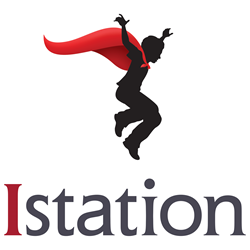 Over the last several years, we have worked together to make a positive impact on learning outcomes."
Dallas, Texas (PRWEB) March 15, 2016
Istation announces it has executed a contract with the Texas Education Agency (TEA) as part of the Texas SUCCESS program under the the Student Success Initiative. The contract period is from March 1, 2016, through August 31, 2017.
Texas SUCCESS will provide free and unlimited access, both at school and at home, to Istation Reading (grades 3–5) and Istation Reading en Español (grade 3) for all students in public schools and open enrollment charter schools in Texas. Additionally, several regional trainings and Webinars will be provided by Istation as part of the initiative. These Istation programs and services are available immediately.
"Istation is honored to continue its relationship with Texas educators and students," said Sandra Thomas, Istation President and COO. "Over the last several years, we have worked together to make a positive impact on learning outcomes. We are excited this year to be able to add our Spanish reading program for grade 3 students and to help make a difference in the lives of all Texas students."
Istation was previously awarded a three-year contract with the TEA and was available via Texas SUCCESS during the 2013-2015 school years. Research conducted within the state shows that Istation improves overall reading growth. The research shows that students who use Istation Reading demonstrate greater gains in overall reading ability than their peers who do not use Istation. Additionally, students who use Istation Home exhibit greater growth than students who exclusively use Istation at school.
Istation's computer-based format is interactive, engaging, and fun. The comprehensive library of support materials makes every minute of teaching and learning more effective. Easy-to-use components also work together to provide every student with the individualized instruction he or she needs for continual achievement.
To get started with Istation through Texas SUCCESS, please click here.
About Istation
Istation is an award-winning comprehensive e-learning program used by more than four million students across the world. Known for its accurate assessments, engaging curriculum and trusted teacher tools, Istation helps students in prekindergarten through 12th grade achieve academic growth. Istation's computer-adaptive assessments (known as ISIP™) immediately place students on personalized instructional paths unique to their needs. An animated, game-like interface effectively engages students so that they don't even know they're being evaluated. Along with its highly interactive digital curriculum, Istation provides teachers with access to thousands of lessons perfect for instructing small groups or an entire class. Comprehensive progress reports are also immediately available for educators, administrators and parents. Istation offers its ISIP assessment in Early Reading, Advanced Reading, Reading en Español and Math. Istation instruction is available in Reading, Reading en Español and Math. Students can also use their Istation subscriptions at home. Since its founding in 1998, Dallas-based Istation has seen tremendous growth. The company's animated program is now helping students in 44 states and four countries learn and grow.