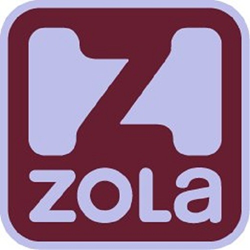 This investment really validates the potential of The Everywhere Store widget. It shows the power of enabling anyone anywhere to sell any book online. - CEO Joe Regal
(PRWEB) March 09, 2016
Zola Books Inc, a technology company founded in late 2011, closed a follow-on round of financing last week. The round was led by Charles Dolan, founder of Cablevision and HBO, who also led the initial round of financing that Zola raised in late 2013; the round takes the total investment in Zola to $8.5 million.
The additional financing comes after Zola's launch of its "Everywhere Store" widget, a few lines of code that allow anyone anywhere to sell any book online. The launch was on a website featuring THE MOUNTAIN SHADOW by Gregory David Roberts, the sequel to his international bestseller SHANTARAM, which has sold more than 4 million copies. Visitors to http://www.themountainshadowebook.com can buy THE MOUNTAIN SHADOW in both print and electronic editions directly from that website using The Everywhere Store widget. Though the ebook is available through other retailers, including Amazon, Barnes & Noble, Apple, Google, and Kobo, sales through the widget have accounted for 8% of overall sales.
Unlike other start-ups in the book space, Zola has been able to acquire the complete catalog of all major publishers, including the "Big 5" – Penguin Random House, HarperCollins, Hachette, Simon & Schuster, and Macmillan. Zola's catalog allows it to enable the retail of new works by "traditionally published" authors as well as self-published authors, making it possible for any website (including independent bookseller sites, author sites, and media sites) to sell a complete range of trade books. According to Statista.com, the book publishing market in the United States accounts for approximately $29 billion in annual revenue, of which roughly half is generated by trade books.
Zola Books is based in New York City. Its technology products enable book discovery and retail across the web. Its best-in-class recommendation engine, Bookish Recommends, is being used by millions of patrons every month at more than a dozen libraries throughout North America; it launched its mobile ecommerce widget, The Everywhere Store, in October 2015. Zola acquired Bookish Recommends in 2014 from Bookish LLC, a venture founded by three of the then-"Big 6" publishers, including Penguin, Simon & Schuster, and Hachette, for an undisclosed sum.