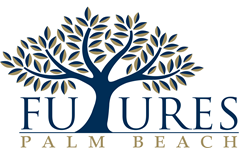 "On behalf of all Futures of Palm Beach staff and management, we are pleased to receive this Behavioral Health Care Accreditation from The Joint Commission, the premier health care accrediting body in the nation," stated Valerie Jackson, CEO
Tequesta, FL (PRWEB) March 09, 2016
Futures of Palm Beach ("Futures"), a nationally recognized world-class residential treatment facility in Tequesta, FL, proudly announces receiving The Joint Commission's Gold Seal of Approval® for Behavioral Health Care Accreditation – demonstrating continuous compliance with its performance standards. The Gold Seal of Approval® from the Joint Commission is recognized nationwide as a symbol of quality that reflects an organization's commitment to meeting and exceeding certain performance standards.
Last month, Futures of Palm Beach participated in The Joint Commission's rigorous on-site survey which reviewed and examined compliance with behavioral health care standards related to client care, treatment and services, environment of care, leadership, and screening procedures for the early detection of imminent harm. A series of on-site observations and interviews were also conducted.
"Joint Commission accreditation provides behavioral health care organizations with the processes needed to improve in a variety of areas related to the care of individuals and their families," said Tracy Griffin Collander, LCSW, Executive Director, Behavioral Health Care Accreditation program, The Joint Commission. "We commend Futures of Palm Beach for its efforts to elevate the standard of care it provides and to instill confidence in the community it serves."
"On behalf of all Futures of Palm Beach staff and management, we are pleased to receive this Behavioral Health Care Accreditation from The Joint Commission, the premier health care accrediting body in the nation," stated Valerie Jackson, CEO, Futures of Palm Beach. "Our goal is to provide the highest level of treatment available for those suffering from the disease of addiction and substance abuse – and receiving accreditation from The Joint Commission validates that the processes and procedures we have developed match their superior standards."
The Joint Commission's Behavioral Health Care Accreditation program currently accredits more than 2,250 organizations for a three-year period. The Joint Commission's behavioral health care standards are developed in consultation with health care experts and providers, quality improvement measurement experts, and individuals and their families. The standards are informed by scientific literature and expert consensus to help organizations measure, assess and improve performance.
About The Joint Commission:
Founded in 1951, The Joint Commission seeks to continuously improve health care for the public, in collaboration with other stakeholders, by evaluating health care organizations and inspiring them to excel in providing safe and effective care of the highest quality and value. The Joint Commission accredits and certifies nearly 21,000 health care organizations and programs in the United States. An independent, nonprofit organization, The Joint Commission is the nation's oldest and largest standards-setting and accrediting body in health care. Learn more about The Joint Commission at http://www.jointcommission.org.
About Futures of Palm Beach:
Located in Tequesta, FL, and owned by parent company GMH Ventures, Futures of Palm Beach is a Joint Commission accredited residential treatment facility with world-class amenities, superior treatment programs and five-star service. Futures of Palm Beach provides evidence based treatment that addresses the underlying issues that drive addiction and co-occurring disorders – with emphasis placed upon teaching skills required to live a fulfilling life in recovery from substance abuse. DBT (Dialectical Behavioral Therapy) and a holistic approach to treating body, mind and spirit are central to the treatment philosophy employed and customized to the individual needs of each person. Futures of Palm Beach accepts numerous forms of insurance as well as different forms of financing and funding.
For more information visit http://www.FuturesOfPalmBeach.com