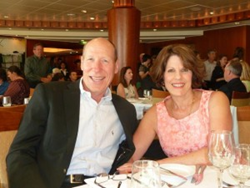 Camden and Burlington County, New Jersey (PRWEB) March 10, 2016
Thinking ahead for appropriate care for aging loved ones is not usually a common conversation that comes up in day to day discussion. Most people never even consider it until they're forced to. Oftentimes, there is a sudden event that causes the need to look outside the family for help with a loved one's care. Acti-Kare Responsive In-Home Care of Cherryhill/Moorestown is positioned to fulfill those needs, whether it's something as simple as occasional transportation to appointments, companion and homemaking services, all the way up to full non-medical personal care attention.
"The perception that many people have when they think about a caregiver coming into their home is that it's only for people who need help with all aspects of daily living. Rarely is that the case," says Ann Sundstrom, Area Director. "Our caregivers at Acti-Kare know the importance of remaining as active and independent as long as possible and, to the extent that we can, help assist clients in maintaining their activities of daily living." In many cases, that means starting care early while the client can still be an active part of their own care plan. This gives them time to get used to their caregiver and find comfort in knowing that Acti-Kare is a consistent and reliable part of their life if the time comes when more assistance is needed.
Sundstrom states, "During my time working in a nursing home in New Jersey, I realized very quickly that the residents did not want to be there. They missed their homes, their special possessions and their routines."
This is what attracted Sundstrom to Acti-Kare. "With my own parents who are each 87 years old, I see the struggles they go through each day just to complete simple tasks. There are the beginnings of dementia as well as the inability to perform the duties that used to come so easily to them. As their daughter, it is really hard to watch. I want to constantly be at their side, but the reality is that I can't be there all the time."
Ann has a vast experience in the healthcare field, having worked as an administrator for several physicians at Cooper University Hospital, Johns Hopkins Medical Center in Baltimore, and several private practices as well. This has given her the expertise to understand the nuances of medical care today and how critical it is for our seniors to have someone to help them navigate through the system.
Acti-Kare has created Acti-Vate™, a revolutionary program that helps battle fatigue in many seniors. "Seeing clients enjoying hobbies or interests that they haven't been able to in years because of a highly trained Acti-Kare caregiver assisting them is incredibly rewarding." states Sundstrom.
There is no "one size fits all" when it comes to home care, which is why great attention to detail and time goes into understanding and assessing an individual's needs. It's important to incorporate a customized care plan in a manner that is comfortable for the client, their family and the caregiver. It didn't take Ann long to decide to bring Acti-Kare to the Cherryhill/Moorestown area.
With 8,000 people turning 65 every single day in the United States, there is a growing shift in the traditional aging model. Now, more than ever, seniors are choosing to "age in place," and that usually means remaining in a private home or independent living community as long as possible. Ann states, "We know people are happiest and most comfortable in their own homes. We're thrilled to know that we can play such a critical part in helping maintain their quality of life, comfort, and peace of mind. We've seen firsthand that it not only makes life better for our clients, but their extended family as well."
Ann's location serves the Camden & Burlington County including Cherry Hill, Moorestown, Haddonfield, Voorhees Township, Haddon Heights and Mt Laurel areas.