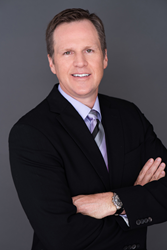 My hope is that the pharmaceutical industry will find a way to balance profitability with a compassionate approach toward the patients who rely on their medications for survival.
NEW PORT RICHEY, Fla. (PRWEB) March 14, 2016
Substantial increases in prescription drug costs have triggered Congressional inquiries and debate within the past few months (1), and two new studies have documented the severity of the price hikes in recent years (2, 3). Novus Medical Detox Center, a leading Florida-based drug treatment facility, warns that this trend is putting patients' lives at risk and urges pharmaceutical manufacturers to ensure that naloxone and other life-saving drugs remain affordable.
In December 2015, U.S. senators launched a bipartisan investigation into the "egregious price increases" of off-patent drugs, which drew national scrutiny when Turing Pharmaceuticals raised the price of Daraprim from $13.50 to $750 per pill (1). However, off-patent drugs aren't the only medications that have become more costly.
Truveris published its annual OneRx National Drug Index report in January 2016 and found that the average cost of prescription drugs rose 10.43% from 2014 to 2015, following a 10.91% increase the previous year (2). Meanwhile, the AARP Rx Price Watch Report released in February revealed that the average annual cost of widely used prescription drugs more than doubled between 2006 and 2013—from $5,571 to $11,341—far outpacing the annual rate of inflation (3).
"There's no disputing the fact that pharmaceutical companies need to cover research, development, clinical testing, ingredients and other costs involved manufacturing prescription medications. However, hefty annual price increases for drugs that have been on the market for years are putting a strain on the healthcare system and, in some cases, putting patients' lives in jeopardy," explained Kent Runyon, Vice President of Community Relations and Chief Strategy and Compliance Officer for Novus Medical Detox Center.
Novus, which provides medically supervised addiction and detox programs, is particularly concerned about the rising cost of drugs like naloxone, which is intended to prevent overdose deaths by blocking the effects of opioids and reversing respiratory depression.
An NPR story reported that injectable naloxone was priced at around $1 per shot a decade ago, but the price has jumped sharply as demand for the drug—particularly its intranasally administered form—has risen. In February 2015, the Baltimore Department of Health was paying $20 per dose of naloxone; but by July 2015, the drug was priced at nearly $40 per dose (4).
While many cities have undertaken efforts to provide naloxone and relevant training to police, emergency responders, and the family and friends of individuals with substance use disorders, Runyon fears that naloxone's steep price increase will reduce access to the drug and may lead to an increase in overdose deaths.
"If first responders can no longer afford to keep a supply of naloxone with all units, the progress made toward reducing overdose deaths may be undone," cautioned Runyon. He also emphasized that rapidly rising prescription drug costs not only affect the people who need those medications, but are contributing to rising health insurance premiums and co-pays for all Americans.
Runyon concluded, "While pharmaceutical companies provide an important service and deserve to make a profit, we implore them to keep affordability and accessibility in mind when pricing their products—both for the good of the patients who need them and for the U.S. healthcare system as a whole. My hope is that the pharmaceutical industry will find a way to balance profitability with a compassionate approach toward the patients who rely on their medications for survival."
Novus is dedicated to helping individuals overcome substance use disorders through medically supervised alcohol and drug detox programs. The Florida detox facility offers individually customized treatment programs designed to help patients safely and comfortably manage their withdrawal symptoms, and its proven medical protocols include 24-hour access to nursing care and withdrawal specialists. Novus is among the few detoxification facilities with expertise in treating high-dose methadone cases, and is proficient in treating other high-dose opioid cases just as effectively.
For more information on Novus Medical Detox Center and its drug treatment programs, visit http://www.novusdetox.com.
About Novus Medical Detox Center:
Novus Medical Detox Center is a Joint Commission Accredited inpatient medical detox facility. Novus offers safe, effective alcohol and drug treatment programs in a home-like residential setting. Located on 3.25 tree-lined acres in New Port Richey, Florida, Novus is licensed by the Florida Department of Children and Families and is known for minimizing the discomfort of withdrawal from prescription medication, drugs or alcohol by creating a customized detox program for each patient. By incorporating medication, natural supplements and fluid replenishment, Novus tailors the detox process for each patient, putting the dignity and humanity back into drug detoxification. Patients have 24/7 medical supervision, including round-the-clock nursing care and access to a withdrawal specialist, and enjoy comfortable private or shared rooms with a telephone, cable television and high-speed Internet access. Novus' expansion is tied to their contribution to their industry and their local community, ranking number 48 on the Tampa Bay Business Journal's 2014 Fast 50 Awards list of the fastest-growing companies in Tampa Bay, and number 3,399 on the 2015 Inc. 500/5000 list of fastest-growing companies in America. For more information, visit http://www.novusdetox.com.
1. Siddons, Andrew. "Senate Committee Scrutinizes High Drug Prices"; Washington Health Policy Week in Review; December 14, 2015. commonwealthfund.org/publications/newsletters/washington-health-policy-in-review/2015/dec/dec-14-2015/senate-committee-scrutinizes-high-drug-prices
2. Truveris. "2015 OneRx NDI Annual Report Shows Drug Prices Jumped More Than 10%"; TruTalk; January 12, 2016. truverisblog.tumblr.com/post/137162581932/2015-onerx-ndi-annual-report-shows-drug-prices
3. AARP. Rx Price Watch Report: Trends in Retail Prices of Prescription Drugs Widely Used by Older Americans, 2006 to 2013; February 2016. aarp.org/content/dam/aarp/ppi/2016-02/RX-Price-Watch-Trends-in-Retail-Prices-Prescription-Drugs-Widely-Used-by-Older-Americans.pdf
4. NPR. "Price Soars for Key Weapon Against Heroin Overdoses"; All Things Considered; October 28, 2015. npr.org/sections/health-shots/2015/09/10/439219409/naloxone-price-soars-key-weapon-against-heroin-overdoses