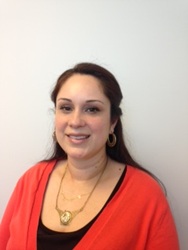 Zaiba brings enthusiasm, energy, and incredible experience to our special brand of community-based marketing.
Chantilly, VA (PRWEB) March 09, 2016
Moss Building and Design, award winning remodeling company in Northern Virginia, is excited to announce the appointment of new Community Relations team member, Zaiba Hasan. Zaiba will be organizing MOSS' Community Relations initiatives in McLean and Great Falls.
Zaiba will be supporting MOSS' philanthropic efforts by coordinating HandyMOM 101 and HandyGirl 101 workshops for groups in the McLean and Great Falls communities, identifying sponsorship and donation opportunities for MOSS, writing blogs about home improvement topics, and acting as the MOSS brand ambassador in her local community. "I am genuinely honored to be joining such a family-friendly, community-focused company, and to be part of a fabulous Community Relations team that helps facilitate that," Zaiba said.
Zaiba brings a world of experience to the Community Relations team. While earning her degree in marketing and political science, Zaiba worked full time at an event marketing company planning conferences and events. She found her way to Washington D.C. in 2003 and in 2009 started her own marketing event business geared towards corporate and non-profit events. After taking some time off of work, Zaiba was inspired by her own home renovation to join the MOSS team when fellow Community Relations member Pam Kopiak contacted her. With four kids ranging from three to 12 years old, Zaiba is involved in a wide range of local activities and organizations, and will be an asset for MOSS' outreach efforts in those areas.
"I am thrilled to have Zaiba Hasan join our Community Relations team here at MOSS," said Community Relations Manager, Jenn Zschunke. "Zaiba brings enthusiasm, energy, and incredible experience to our special brand of community-based marketing. Her connections with the local community and ability to foster relationships are unique. Having her on our MOSS team will greatly benefit those in her local communities in McLean and Great Falls."
About Moss Building & Design and Moss Home Services:
Moss Building & Design and Moss Home Services is an award-winning residential remodeling and home services company located in Chantilly, Virginia. As a trusted home improvement company in Northern Virginia, MOSS focuses on providing customer service that is unparalleled by any other contractors in the area. MOSS builds lifelong relationships with their customers that are centered around this trust.
Since 2001, MOSS has established a reputation for excellence in remodeling additions, kitchens, bathrooms, basements and home services throughout Northern Virginia. Their customers see them as a trusted partner, and MOSS is very proud that over 85% of their customers consider themselves 'customers for life.' Moss Building & Design has won consumer awards from Angie's List for five consecutive years and also has an A+ rating from the Better Business Bureau as well as many industry building and design awards.