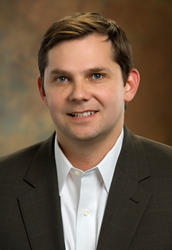 I'm driven to help clients solve marketing problems and connect them with their target market in a digital world.
NASHVILLE, Tenn. (PRWEB) March 10, 2016
Pyxl, a full-service digital marketing firm honored on the Inc. 5000 list of fastest growing companies, recently expanded into Nashville and hired Brian Evans as the managing director of its local office.
"With the rapid growth Pyxl has experienced the past few years and the large healthcare clientele, opening an office in Nashville just made sense," said Josh Phillips, president of Pyxl. "We're thrilled to add Brian to our team, and his marketing, healthcare and technology experience combined with his background working with Fortune 500 brands makes him a perfect fit for our team and this market."
Pyxl was recognized in the Inc. 5000 list the past three years with over 200 percent revenue growth and has grown to more than 50 employees. This led to continued expansion in current offices and in new markets like Nashville to better serve its healthcare clients.
At Pyxl, Brian oversees day-to-day operations and leads Pyxl's business development and client relations in Nashville and the surrounding areas. In this role, he also works with clients to develop digital marketing strategies that directly align with their business goals.
Prior to joining Pyxl, Brian worked as Chief Marketing Officer at various startups as well as Managing Director at national agencies. During that time, he worked with Kindred Healthcare, Sony, Charles Schwab, Proctor and Gamble, AFLAC, IBM and many others in the development and management of their marketing investments.
"I'm driven to help clients solve marketing problems and connect them with their target market in a digital world," said Brian Evans, Nashville managing director at Pyxl. "Pyxl's approach to client collaboration is second to none and the results speak for themselves."
Pyxl is passionate about the web and helping clients establish or grow their digital presence. It builds digital experiences – from enterprise-class websites, mobile and web applications, to integrated and engaging communications programs. With a strong client focus and integrated, results-driven methodologies, Pyxl serves national clients in the healthcare, education, technology and retail industries, among others, including TeamHealth, Functional Pathways, Avella Specialty Pharmacy, Delta Dental, IBM, UC Berkeley School of Business, Covenant Health, QTS and AC Entertainment.
For more information about Brian Evans or about Pyxl, please visit http://thinkpyxl.com.
About Pyxl, Inc.
Founded in 2008, Pyxl designs and develops custom websites, web applications and mobile apps that balance technology and design with an effective user experience. With offices in Scottsdale, Ariz., Boulder, Colo., Knoxville, Tenn. and Nashville, Tenn., Pyxl utilizes its digital marketing experience to help clients meet their digital goals, whether that means driving traffic through an integrated digital marketing and public relations campaign, encouraging online engagement via social media or increasing sales through e-commerce functionality. Pyxl builds online tools for nationwide brands seeking enterprise-level support. For more information, visit http://www.thinkpyxl.com.
####