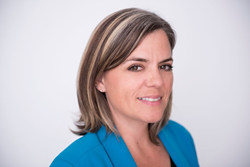 Their actions have sowed distrust among insurers and government agencies, and made it more difficult for compliant providers to conduct medically necessary testing and treatment.
New Port Richey, FL (PRWEB) March 21, 2016
While urine drug testing (UDT) plays an important role in drug abuse treatment and prevention, a number of urinalysis laboratories, physicians and other addiction treatment providers have faced financial repercussions for UDT fraud and abuse (1, 2, 3, 4). Novus Medical Detox Center, a leading Florida-based drug treatment facility, joins other organizations and professionals within the treatment community in calling for the implementation of best practices to prevent UDT fraud and ensure the highest standard of care for patients.
The recent controversy over urine drug testing relates to profit-driven marketing and billing activities by diagnostic testing laboratories. From 1990 to 2013, UDT sales jumped from $800 million to an estimated $2 billion (1). Subsequent investigations into the skyrocketing UDT volume concluded that some labs were overbilling health insurance providers, submitting claims for medically unnecessary tests, or offering kickbacks or other inducements to physicians and drug treatment centers in exchange for ordering drug tests (2).
Many organizations, agencies and experts within the drug treatment community are calling for better compliance with industry guidelines to prevent UDT fraud and abuse. "Urine drug testing can be an effective tool in drug treatment and prevention when it is part of a comprehensive, outcome-focused treatment plan," said Bryn Wesch, CFO of Novus Medical Detox Center. "However, the problem occurs when labs, doctors and addiction treatment facilities abuse the system by ordering unnecessary or excessive tests for financial gain. Their actions have sowed distrust among insurers and government agencies, and made it more difficult for compliant providers to conduct medically necessary testing and treatment."
To ensure compliance and minimize legal liability, Wesch advises physicians, laboratories and other drug treatment providers to adopt best practices and follow guidelines established by the Substance Abuse and Mental Health Services Administration (SAMHSA) and the American Society of Addiction Medicine (ASAM). These include a step-down approach to urine drug testing, in which the frequency of tests is adjusted based on outcomes and demonstrated compliance, and proper billing, with claims submitted to insurance only for physician-approved, treatment-focused drug tests. (Tests that are not reviewed by a physician and conducted only to confirm drug abstinence are not reimbursable and should not be submitted.)
Wesch also echoes the recommendations of healthcare attorney Harry Nelson to maintain detailed documentation regarding treatment plans and outcomes in relation to urine drug testing (2). Each test should be accompanied by a signed treatment order that is part of the patient record, along with the relevant medical history and physical examination results. There should also be documentation of periodic follow-up visits, an in-depth analysis of the test results as they relate to treatment and a demonstrated reduction in the frequency of testing over time.
Novus provides medically supervised detox programs that help patients comfortably and safely manage withdrawal from illicit or controlled substances. In addition to offering detox programs for alcohol, heroin, opioids and other prescription medications, Novus treats even high-dose methadone cases other facilities refuse.
About Novus Medical Detox Center:
Novus Medical Detox Center is a Joint Commission Accredited inpatient medical detox facility. Novus offers safe, effective alcohol and drug treatment programs in a home-like residential setting. Located on 3.25 tree-lined acres in New Port Richey, Florida, Novus is licensed by the Florida Department of Children and Families and is known for minimizing the discomfort of withdrawal from prescription medication, drugs or alcohol by creating a customized detox program for each patient. By incorporating medication, natural supplements and fluid replenishment, Novus tailors the detox process for each patient, putting the dignity and humanity back into drug detoxification. Patients have 24/7 medical supervision, including round-the-clock nursing care and access to a withdrawal specialist, and enjoy comfortable private or shared rooms with a telephone, cable television and high-speed Internet access. Novus' expansion is tied to their contribution to their industry and their local community, ranking number 48 on the Tampa Bay Business Journal's 2014 Fast 50 Awards list of the fastest-growing companies in Tampa Bay, and number 3,399 on the 2015 Inc. 500/5000 list of fastest-growing companies in America. For more information, visit http://www.novusdetox.com.
1. Meier, Barry. "Increase in Urine Testing Raises Ethical Questions"; The New York Times; August 1, 2013. nytimes.com/2013/08/02/business/increase-in-urine-testing-raises-ethical-questions.html
2. Nelson, Harry. "How Urine Drug Testing Fraud and Abuse Is Impacting the Treatment Community"; BNA's Health Care Fraud Report; February 17, 2016. nelsonhardiman.com/media/NelsonArticlePDF.pdf
3. "Government Settles False Claims Act Allegations Against Kentucky Addiction Clinic, Clinical Lab and Two Doctors for $15.75 Million"; press release issued by U.S. Department of Justice; February 10, 2014. justice.gov/opa/pr/government-settles-false-claims-act-allegations-against-kentucky-addiction-clinic-clinical
4. Miller, Julie. "The least you need to know about recent drug testing scrutiny"; Behavioral Healthcare; October 30, 2015. behavioral.net/blogs/julie-miller/least-you-need-know-about-recent-drug-testing-scrutiny