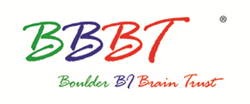 Nothing compares to the BBBT's independent, straightforward, constructive, and critical feedback to help us improve our offering. – Mychelle Mollot, CMO, Klipfolio
Boulder, Colorado (PRWEB) March 09, 2016
On Friday, March 11, 2016, BBBT members will be briefed by Klipfolio CMO, Mychelle Mollot, and Klipfolio customer loyalty guru, Trish Mermuys, who will provide an update on Klipfolio's pricing, connectivity, and ease-of-use.
"Klipfolio is a fast-growing company, offering real-time dashboards that support the critically important ability of employees to quickly optimize their business operations," said BBBT Founder Claudia Imhoff. "From their simple data architecture, to their point-and-click formulas, to the production of clear, clean dashboards, Klipfolio offers companies a complete package to create, collaborate and share analytic findings."
"We are really looking forward to presenting to, and more importantly getting input from, this extraordinary group of analysts and thought leaders," said Ms. Mollot. "Nothing compares to the BBBT's independent, straightforward, constructive and critical feedback to help us improve our offering."
A podcast summarizing the presentation will be available by March 14 at the BBBT podcasts page, and a video and trailer of the presentation will be available at the BBBT videos page, by March 25.
About BBBT
The Boulder Business Intelligence Brain Trust has served the BI industry since 2006. It is a consortium of over 190 industry analysts, experts, and practitioners from around the world. BBBT hosts BI industry vendors who provide extended, interactive briefings, streamed live as webinars exclusively to BBBT members. It's a reciprocal arrangement, the members receive the latest information on current and planned BI tools and technologies, and the vendors get valuable feedback on their offerings, marketing, and messaging.
About Klipfolio
Klipfolio's mission is to make it fast, easy and affordable for business users to build and share real-time dashboards -- enabling them to move from quarterly reflective management to continual performance optimization. Klipfolio has more than 4500 customers including marketing agencies, financial services, healthcare, consumer goods and not-for-profits organizations. Find out more at klipfolio.com or follow us on twitter.com/klipfolio.