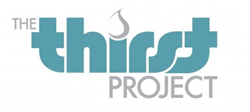 Thirst Project is the only water organization who caters exclusively to educating students about the water crisis and equip them with the tools to bring it to an end.
Los Angeles, CA (PRWEB) March 10, 2016
The Difference Makers Series is a groundbreaking program designed to bring speakers of high ideals, strong character and noteworthy actions that have made a difference in the world to school campuses. Its mission is to inspire students to think deeply and devote themselves to living lives of purpose, meaning and accomplishment. In this, its second event of 2016, the Wise School joins the Berkeley Hall School and Life Changes Network in bringing such a "difference maker" to the Wise campus.
Says Berkeley Hall's Head of School, Dr. Lisle Staley, "Seth Maxwell is the embodiment of an innovative thinker who has made and is making a huge contribution to the world. In 2008, he and 7 of his closest college friends became focused on the fact that 1.1 billion people didn't have access to safe, clean drinking water. They hit the streets of Los Angeles to tell the story. Pooling together $70 to buy 1,000 bottles of water to give away to people just to get conversations started, most gave back the water and instead offered contributions that amounted to $1,700. It was used to fund their first rehabilitation of a freshwater well."
Not surprisingly, people were affected by their inspiration and soon they were calling and asking the students to bring their "organization" to schools to speak about the water crisis so they could help and get involved.
"In their first month of speaking events they raised over $12,000," states Mark Laisure of the life Changes Network. "It was then that they realized that, despite the huge number of organizations addressing the global water crisis, nobody was activating students. So, they created the Thirst Project. Today they travel the country to speak to middle, high school and college students. When they leave, those students are equipped to do their own fundraisers and make a real impact on the issue. To date, the Thirst Project has raised over $8 Million and funded nearly 1,000 projects to provide 280,000 people in 13 countries with safe, clean water."
About Berkeley Hall
Founded in 1911, Berkeley Hall School is a Nursery-8th grade independent school nestled on 66 acres of natural beauty in Los Angeles, California, The school's mission is to "empower children to fulfill their unlimited, God-given potential as fearless scholars and conscientious citizens."
About Life Changes
The Life Changes Network is an authentically entertaining transformational media, live event and wellness solutions company. When it comes to change, Life Changes is setting new trends and ushering in a new paradigm, with experts who have either changed their lives, changed the lives of others or are changing the world from moment to shared moment.