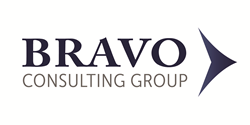 Washington, DC (PRWEB) March 15, 2016
SharePoint Fest Denver 2016 announced Bravo Consulting Group as a title sponsor at this annual technology conference in which conference delegates will hear from keynote speakers and attend breakout sessions. Over 70 sessions will be offered across multiple tracks, as well as an optional day of workshops preceding the conference. There will also be a networking reception held at the end of the first day of the conference.
About Bravo Consulting Group
Bravo Consulting Group, LLC (Bravo) specializes in providing SharePoint solutions, specifically to the Federal Government, supporting over 300,000 Federal users across 500+ locations. Bravo is a Microsoft Gold Partner in the Collaboration and Content competency. Bravo has developed proven methods for architecting, designing, and developing SharePoint solutions utilizing a blend of Microsoft baseline practices, industry best practices, and Bravo's own expertise. Our methodology, coupled with our Enterprise SharePoint Framework, has been recognized and adopted as an industry best practice. Our core competencies fall under these four main areas: SharePoint, Records Management, Knowledge Management and Regulatory Compliance. To learn more about Bravo, visit http://www.BravoCG.com.
Web Site: http://www.BravoCG.com
About SharePoint Fest
SharePoint Fest is in its sixth year. It offers a two-day conference (with an optional workshop day) that brings together SharePoint enthusiasts and practitioners, with many of the leading SharePoint experts and solution providers in the country.
Attend SharePoint Fest DC where attendees will be able to attend workshops and seminars – taught by Microsoft Certified Trainers, Microsoft engineers, and Microsoft MCM's and MVPs – covering Enterprise Content Management, Implementation/Administration, Business Value, Search, Business Intelligence, Office 365 and SharePoint Development. Attendees will be able to choose one complete learning track or mix and match based on what content best meets their current needs.
At SharePoint Fest DC, there will be sessions created for SharePoint administrators, software developers, business analysts, information architects, and knowledge workers, which will ensure that attendees walk away with as much knowledge as they desire to truly leverage SharePoint in their current environment.
Web Site: http://www.sharepointfest.com/DC