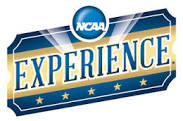 Atlanta, Ga. (PRWEB) March 09, 2016
PrimeSport, the Official Ticket and Hospitality Provider of the NCAA, announced today details surrounding the 2016 NCAA Men's Basketball Championship and NCAA Final Four in Houston. PrimeSport will manage the NCAA Ticket Exchange™, offer basketball fans complete travel packages to Houston, and expand The NCAA Experience® hospitality offerings beyond food and beverage to include more experiential moments fans won't find anywhere else. All ticket, travel and hospitality packages are now on sale at PrimeSport.com.
Complete travel packages to Houston include hotel accommodations, game tickets, game day transportation, and admission to the Final Four Fan Fest presented by Capital One®.
PrimeSport is offering admittance to The NCAA Experience Pre-game Party as well as the VIP hospitality section at NRG Center, allowing fans quick and seamless access to PrimeSport's game day experiences. Hosted by Bonnie Bernstein*, fans will enjoy food, beverage, live bands, interactive games and former player and coach interviews on-stage. Special activities will be centered around a regulation basketball court where Fans will be encouraged to join in the fun with on-the-court performances, drills, contests and line dancing. The VIP section has backstage access with NCAA legend meet and greet and photo opportunities.
Saturday's Final Four NCAA Experience features interviews with former NCAA student-athlete greats Kareem Abdul-Jabbar*, Shaquille O'Neal*, Elvin Hayes*, Otis Birdsong*, Rick Barry* and Coach Dale Brown*. Monday's NCAA Experience will feature on-stage interviews with more NCAA legends such as Bill Walton*, Ralph Sampson*, Hakeem Olajuwon*, Clyde Drexler*, Robert Horry* and Coach Nolan Richardson*.
Prior to the NCAA Final Four, PrimeSport will offer premium tickets and hospitality packages for every round of the NCAA Men's Basketball Championship. Fans will have the opportunity for meet and greets with former NCAA men's basketball championship greats at each tournament location during the First Four®, First and Second Rounds, as well as the NCAA Sweet 16® and Elite Eight®.
First Four - Dayton
Tues 3/15 & Wed 3/16
Brad Sellers
1st/2nd Rounds – Raleigh
Thu 3/17 & Sat 3/19
Phil Ford
1st/2nd Rounds – Providence
Thu 3/17 & Sat 3/19
Eric Murdock
1st/2nd Rounds – Des Moines
Thu 3/17 & Sat 3/19
Acie Earl
1st/2nd Rounds – Denver
Thu 3/17 & Sat 3/19
Rick Barry
1st/2nd Rounds –Spokane
Fri 3/18 & Sun 3/20
Craig Ehlo
1st/2nd Rounds – St. Louis
Fri 3/18 & Sun 3/20
Kenny Battle
1st/2nd Rounds – Oklahoma City
Fri 3/18 & Sun 3/20
Billy Tubbs
1st/2nd Rounds – Brooklyn
Fri 3/18 & Sun 3/20
Tim Legler
West Regional - Anaheim
Thu 3/24 & Sat 3/26
Jim Harrick
Michael Cooper
South Regional - Louisville
Thu 3/24 & Sat 3/26
Milt Wagner
Wimp Sanderson
Midwest Regional- Chicago
Fri 3/25 & Sun 3/27
Steve Bardo
Bob Love
East Regional- Philadelphia
Fri 3/25 & Sun 3/27
Sonny Hill
Rollie Massimino
*Celebrity hosts are subject to change.
PrimeSport also manages the official NCAA Ticket Exchange, the only 100% guaranteed, NCAA-approved secondary ticket marketplace that allows fans to buy and sell NCAA Final Four tickets with other fans. Ticket holders who are unable to attend a game or find their team eliminated, have a place to safely sell their tickets, and the buyer can be assured that the tickets are authentic and guaranteed.
About PrimeSport:
PrimeSport is the leader in providing direct access to the biggest sporting events, offering tickets, travel, hospitality, and VIP experiences for corporations, professional sports teams and fans. PrimeSport's extensive experience in sports travel, hospitality and ticketing has allowed the company to form long-term, official partnerships with some of the largest sporting events and organizations in the country. As a result, PrimeSport can provide more exclusive access to more events than any other company in the industry. Official partnerships include select NCAA Championships®, including the NCAA® Men's Basketball Championship and Men's Final Four®, Men's College World Series®, Division I Wrestling Championships, Women's College World Series®, Women's Final Four®, Division I Women's Volleyball Championship and Men's Frozen Four®, NHL, 20 NFL teams, 2016 College Football Playoff National Championship, Rose Bowl, Sugar Bowl, Alamo Bowl, Orange Bowl, Holiday Bowl, Poinsettia Bowl, Chick-fil-A Bowl, Chick-fil-A Kickoff Game, AdvoCare Texas Kickoff, State Farm Champions Classic, Jimmy V Classic, 2K Classic, Gotham Classic, Legends Classic, Wrangler National Finals Rodeo, Feld Motor Sports, more than 40 major NCAA Division I universities, 19 NASCAR speedways and more. PrimeSport is a privately-held company, headquartered in Atlanta. For more information, visit http://www.primesport.com or call (800)591-9198.
NCAA, Elite Eight, Final Four, First Four, Frozen Four, Men's College World Series, NCAA Ticket Exchange, The NCAA Experience, Sweet 16, Women's College World Series and Women's Final Four are trademarks owned or licensed by the NCAA. All other licenses or trademarks are property of their respective holders.
Media Contacts:
PrimeSport
PR(at)PrimeSport(dot)com