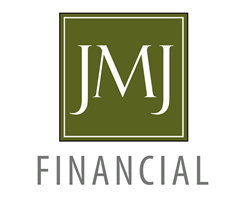 Miami Beach, FL (PRWEB) March 14, 2016
Justin Keener, Founder and Portfolio Manager of JMJ Financial, today announced the firm's sponsorship of the 28th Annual ROTH Capital Partners Growth Stock Conference held this week at The Ritz-Carlton in Dana Point, California.
"JMJ Financial is committed to aggressively expanding our fund this year," said Justin Keener. "The ROTH conference is a great way to expose our expanded platform of alternative financing solutions to hundreds of emerging companies seeking working capital. We look forward to attending the event again this year and contributing as a leading sponsor."
JMJ Financial offers a streamlined and simplified funding process for publicly-held small cap companies to access unsecured working capital. JMJ's primary investment vehicle, the QuickLoan, provides companies with up to $500,000 in working capital utilizing a simple, two-page promissory note. Capital of up to $2,000,000 or more is also available to emerging life sciences companies through the JMJ Life Sciences Fund. With no outside investors, the firm has the flexibility to expedite investment decisions and deploy funds within days without a credit check, personal guarantee, or security requirement.
As a leading small cap investor, Keener and JMJ Financial have committed $20,000,000 to unsecured investments in 2016. For more information, visit our website http://www.jmjfn.com.
ABOUT JMJ FINANCIAL
Based in Miami Beach, Florida, JMJ Financial is a privately held investment firm that specializes in providing growth and development capital to emerging small cap companies. The firm is founded, managed, and funded by industry pioneer Justin Keener. JMJ is not a broker or finder; the firm invests its own capital into transactions designed to build long-term working relationships with a focused group of innovative companies. With over 250 Nasdaq, OTC Markets, NYSE, and OTCBB companies in its portfolio and a long and highly successful track record, JMJ Financial is one of the most active and reliable investors in the space. Please visit http://www.jmjfn.com for more information.
ABOUT ROTH CAPITAL PARTNERS
ROTH Capital Partners, LLC (ROTH) is a relationship-driven investment bank focused on serving emerging growth companies and their investors. As a full-service investment bank, ROTH provides capital raising, M&A advisory, analytical research, trading, market-making services and corporate access. Headquartered in Newport Beach, California, ROTH is privately-held and employee owned, and maintains offices throughout the U.S. For more information on ROTH, please visit http://www.roth.com.