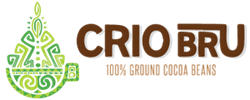 Anaheim, California (PRWEB) March 09, 2016
Crio Bru today announced the rollout of new single-serve K-Cup packaging to meet customer demand for its popular brewed cocoa beverage. Growing rapidly as a popular coffee alternative nationwide, K-cup expands Crio Bru's current brewing options of French press, tea ball or coffee maker. This is the first coffee alternative available for K-Cup single serving machines. The full line of Crio Bru flavors are roasted through a patent-pending process using cacao (cocoa) beans from Ecuador, Ghana, Dominican Republic, and Venezuela. All flavors will eventually be available in a K-Cup.
"Customers love our healthy and organic brewed cocoa, but we are regularly asked when we'll have a K-Cup version," states Dr. Eric Durtschi, CEO and Crio Bru founder. "This just expands customer choice for discovering the superior taste and nutritional benefits not found in most other coffee substitutes. Crio Bru is a truly unique brewed cocoa drink. This taste is why we are the #1 coffee alternative in key retailers where Crio Bru is offered."
More than 1500 retail outlets now carry Crio Bru with more offering the product each week. The company recently announced an agreement with Sprouts Farmers Market to deliver the award-winning Crio Bru through more than 200 stores in 13 states.
Crio Bru samples will be offered to the 70,000 attendees at 2016 Expo West in Anaheim, CA in booth #8063.
Crio Bru's notoriety is growing rapidly with upcoming distribution deals soon to be announced. Highlighted in Forbes and on Shark Tank, the company is a recent winner in the national Grow America startup competition. See more about the company on their YouTube Channel.
About Crio Bru
Crio Bru is a brewed drink made from 100% cacao beans (also known as cocoa beans), roasted to perfection. It is distributed both online and through a rapidly growing network of more than 1500 locations in almost every state. Named after the most prized of cacao beans, the Criollo, Crio Bru astounds your taste buds with its complex chocolaty flavors and subtle aromas of the world's best cacao beans. It is 100% natural and 100% pure.
Crio Bru is the ultimate superfood. It is low in calories and contains no sugar, no fat, no dairy, no sodium, no cholesterol and practically no caffeine, yet is extremely high in antioxidants, theobromine and a host of other vitamins and minerals.
Media Contact:
John Pilmer, PilmerPR
801-369-7535
info(at)pilmerpr(dot)com