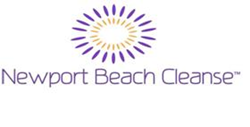 Newport Beach, Calif. (PRWEB) March 10, 2016
Newport Beach Nutrition, LLC, makers of the Newport Beach Cleanse™, is pleased to announce the launch of its new website. The company's focus on organic, whole-food, plant-based nutrition, free of common allergens is in line with the growing consumer interest and focus on cleaner eating. To that end, the site also includes a hearty selection of dozens of recipes, encouraging visitors and customers to experiment with easy and delicious, more healthful snack and meal choices.
"I firmly believe that the body can heal from whole foods we obtain from the earth. I see it in my office every day," said Risa Groux, Certified Holistic Nutritionist. "We aim to showcase recipes with fresh ingredients and complex flavor. Eating healthier foods and fresh vegetables doesn't have to be a chore."
The recipes feature superfoods and most are gluten-free, non-dairy, and vegetarian and vegan friendly. Newport Beach Cleanse hopes to help visitors and customers alike expand their menu choices by showcasing great-tasting recipes, like this one:
Jicama Fries (Baked)
This amazing alternative to starchy French fries might have a different texture, but the flavor is all there. Jicama is loaded with vitamin C and is one of the best sources of dietary fiber. Because this root vegetable ranges from sweet to starchy, the spices can be adjusted to highlight their savory or sweet taste profile.
Ingredients
1 jicama (approx. 1 pound), peeled and cut into 1/4-inch thick fries
1 Tbsp. of olive oil
1/2 tsp. of Celtic (or Himalayan) sea salt
1/2 tsp. of smoked paprika
1/4 tsp. black pepper, freshly ground
Directions
Place jicama fries in a steamer and steam for about 20-25 minutes.
Preheat oven to 400 degrees F. Place a cooling rack on a cookie sheet.
In a large bowl, toss the jicama fries with the olive oil and spices. Arrange on the cooling rack and bake for 45 minutes, until browned, turning halfway through. To make it crispier, broil for the last 5 minutes. Serve immediately.
For more recipes, visit http://www.NewportBeachCleanse.com.
For more about the Newport Beach Cleanse or to purchase the kit or supplements, please visit NewportBeachCleanse.com. To schedule an interview with Risa Groux, please reach out to the contacts listed at the bottom of this release.
ABOUT NEWPORT BEACH NUTRITION, LLC™
Holistic Nutritionist Risa Groux, CN created the Newport Beach Cleanse™ after years of experience with nutritional programs led her to create a system that met her own high personal standards. The resulting Newport Beach Cleanse & 14-Day Eating Plan is an organic, whole-food, plant-based program designed to decrease systemic inflammation while increasing good gut bacteria. The Newport Beach Cleanse uses non-GMO ingredients and is free of gluten, dairy, and soy.
Bob Groux, Risa's transformed husband and the company's CEO, has over 25 years of experience in the consumer packaged goods industry and is responsible for launching dozens of name brand products throughout the United States.
MEDIA CONTACTS:
Taylor Bentall
McFadden/Gavender
O: (520) 882-6262
M: (603) 801-9398
taylor(at)mcfaddengavender(dot)com
Alexandra Salazar
McFadden/Gavender
O: (520) 882-6262
M: (520) 820-9948
alexandra(at)mcfaddengavender(dot)com
Website:
NewportBeachCleanse.com
###