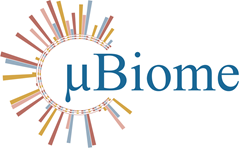 uBiome is doing such pioneering work in the microbiome field that I didn't hesitate when invited to join them on their journey.
San Francisco, CA (PRWEB) March 10, 2016
uBiome, the leading microbial genomics company, welcomes David Agus, MD – one of the world's leading physicians – to its scientific advisory board. Dr. Agus is a practicing oncologist, research leader, USC professor, and co-founder of two pioneering personalized medicine companies. He regularly comments on important health topics on "CBS This Morning", and he has written three books, all New York Times best-sellers: "The End of Illness", "A Short Guide to a Long Life", and "The Lucky Years." He has also been a popular TEDMED speaker.
Dr. Agus completed his medical residency training at Johns Hopkins Hospital, a research fellowship at the National Institutes of Health, and an oncology fellowship at the Memorial Sloan-Kettering Cancer Center. He is now a professor of medicine and engineering at the University of Southern California Keck School of Medicine and Viterbi School of Engineering and heads USC's Westside Cancer Center and Center for Applied Molecular Medicine. His clinical responsibilities include the oversight of a team of scientists who are dedicated to the development of clinical trials for new drugs and treatments for cancer, supported by the National Cancer Institute and other private foundations. He serves in a leadership role at the World Economic Forum.
uBiome is the world's leading microbial genomics company. It uses next generation high-throughput DNA sequencing technology to generate detailed analysis of the human microbiome, the ecosystem of trillions of bacteria which populate the human body, both in and on it. While the majority of an individual's bacteria is found in the gut, there are dozens of other bacteria-harboring sites on the body, most with their own distinct microbial profiles. Bacteria in the gut play a vital part in health, supporting digestion and the synthesis of vitamins. However, pathogenic bacteria are associated with a range of conditions, some of them serious, such as celiac disease, inflammatory bowel disease – including both Crohn's disease and ulcerative colitis, irritable bowel syndrome, esophageal reflux and esophageal cancer, Clostridium difficile infection, colorectal cancer, and many others.
Dr. Agus keenly anticipates his advisory role at uBiome. "I firmly believe that new technologies emerging today will soon revolutionize the way each of us maintains optimal health. The microbiome is a tremendously exciting area to explore, as it clearly affects so many aspects of health and well-being in both good ways and bad. uBiome is doing such pioneering work in the microbiome field that I didn't hesitate when invited to join them on their journey."
Jessica Richman, co-founder and CEO of uBiome, says: "It is a true honor to have Dr. Agus agree to serve on our advisory board. He has a well-deserved reputation as one of the most visionary physicians, not just in the U.S. but across the world. We're all looking forward to working with him."
uBiome was launched in 2012 by scientists and technologists educated at Stanford and UCSF after a crowdfunding campaign raised over $350,000 from citizen scientists, around triple its initial goal. The company is now funded by Andreessen Horowitz, Y Combinator, and other leading investors.
uBiome's mission is to use big data to understand the human microbiome by giving users the power to learn about their bodies, perform experiments, and see how current research studies apply to them.
Contact:
Julie Taylor
julie(at)ubiome.com
415-212-9214