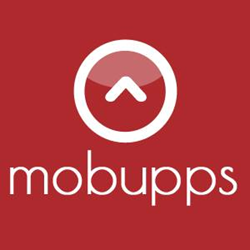 We are very pleased to discover that we are ranked high among the mobile ad networks in the world, and especially in Russia
(PRWEB) March 11, 2016
Mobupps Mobile Ad Network was mentioned in AppsFlyer's Performance Index that ranks the best media sources in mobile advertising. According to the iOS ranking, Mobupps was ranked among the top 30 in the fields of gaming and non-gaming worldwide.
Mobupps was also ranked among Top 5 in Russia and among the 35 biggest mobile ad networks in the world, in traffic and quality, according to TUNE Marketing Console.
This ranking is considered a great achievement, especially because of the fact that the brand Mobupps by Webmedia established over the past year.
"We are very pleased to discover that we are ranked high among the mobile ad networks in the world, and especially in Russia, which is a major activity area for us with a local office that has been established in Moscow", said Yaron Tomchin, Mobupps CEO.
He added: "In the recent year we were focused on two main things, working hard in order to onboard quality high volume media partners and integrating them on API/SDK level and setting as a top priority with our clients campaigns post install user optimization utilizing our technology for this what lead to significant improvement in the ROI of their campaigns".
About Mobupps Mobile Ad Network
Mobupps, established in 2015, operates a global mobile ad network which includes direct app-publishers and sites, a DSP integrated with the biggest ad-exchanges and a mobile marketing agency which covers most of the mobile market. The knowledge of the company's experts is leveraged to target relevant users and maximize the campaign's' ROI for our customers.
Mobupps by Webmedia works with the leading agencies, brands, mobile companies and app developers - and helps them achieving their mobile goals.