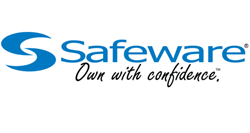 We are now in a position to add space and continue to invest in the development of our associates.
Dublin, Ohio (PRWEB) March 11, 2016
Safeware, a leading provider of product protection and warranty solutions for consumer products, has begun work to expand its Central Ohio headquarters. The expansion will allow for more open team collaboration and a focus upon associate training.
After the completion of the expansion in late spring 2016, Safeware will begin welcoming subject matter experts and trainers for company events in connection with its Professional Development Series. This is just part of the company's ongoing comprehensive Training and Quality Assurance efforts.
The additional space, to be leased from property manager Nationwide Realty Investors, has been designed to also handle video equipment and other media to support the company's distance learning program—Safeware University™—which allows client partners to train their sales staff via the web, with little to no in-person training needed.
"The expansion is, in great part, due to the support of Safeware's client partners and the passion of our associates to constantly learn," said Bryan Schutjer, President of Safeware. "Safeware and its programs have grown exponentially in recent years and we are now in a position to add space and continue to invest in the development of our associates."
Recognized in 2015 as a Columbus Business First - Fast 50 Company, Safeware is growing and acquiring new client partners regularly. In order to best serve the needs of customers and continue having the company culture that is revered by its associates, additional space and technology infrastructure is a welcomed and exciting development in Safeware's growth strategy.
About Safeware
Founded in 1982, Safeware is a fully licensed Insurance Agency as well as a Third Party Administrator for Extended Warranty and Service Plan Solutions. This unique combination gives partners the flexibility to customize a program that meets their distinct needs, and allows their customers to own their products with confidence.
To learn more about Safeware, please visit us online or contact us at 1-800-800-1492.