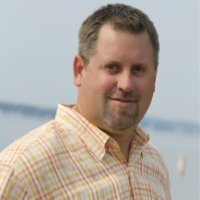 Mike understands Salesforce user adoption
Minneapolis, MN (PRWEB) March 14, 2016
Stony Point, Inc. announced today that Mike Leuthner has joined Stony Point as the Regional Director for Minnesota and Wisconsin.
Immediately prior to joining Stony Point, Mr. Leuthner served as CEO of Phonami, a Salesforce ISV partner that develops products to integrate phone systems with Salesforce. Mr. Leuthner will continue to work with Phonami as an advisor, and Phonami will become a technology partner of Stony Point.
"Because of his experience at a Salesforce ISV Partner, Mike understands Salesforce user adoption," said Steve Wasula, President of Stony Point, Inc. "Phonami helps drive user adoption by reducing manual data entry and providing great phone call analytics. We are always looking for technology that reinforces the behaviors that we teach to drive adoption." Phonami can be purchased from Stony Point, Phonami and directly from the Salesforce AppExchange at http://www.appexchange.com.
In his role as Regional Director, Mr. Leuthner will be responsible for growing and leading consulting, training and staffing projects in Minnesota and Wisconsin and ensuring the success of Stony Point's customers in the region.
About Salesforce AppExchange
Salesforce AppExchange is the world's leading enterprise apps marketplace that empowers companies to sell, service, market and engage in entirely new ways. With 3,000 partner apps and more than 3.5 million customer installs, it is the most comprehensive source of cloud, mobile, social, IoT and data science technologies for businesses.
About Stony Point
Founded in February 2011, Stony Point, a Salesforce consulting partner and Salesforce ISV partner, has rapidly become a leader in promoting Salesforce adoption. Stony Point offers productivity applications, consulting, training and recruiting services throughout the world with a focus on helping clients recognize a high rate of return on their investment in Salesforce. To learn more about Stony Point and the products and services offered, please visit http://www.stonyp.com.
Salesforce, AppExchange and others are among the trademarks of salesforce.com, inc.