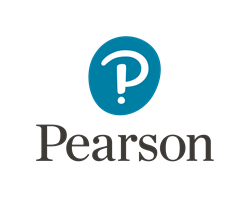 Austin, TX (PRWEB) March 10, 2016
Pearson announced the availability of two new New Mathways Projec t's (NMP) digital courses, MyMathLab™ for Quantitative Reasoning and MyStatLab™ for Statistical Reasoning developed in partnership with the Charles A. Dana Center at the University of Texas at Austin. The NMP provides a systemic effort to support community colleges in implementing multiple math pathways that include rigorous, transferrable, college-level content that meets the requirements of specific academic programs and careers.
These courses follow the summer 2015 release of MyMathLab for Foundations of Mathematical Reasoning. Each course provides in-class interactive lessons to support students through an active classroom experience, homework assignments designed to assess conceptual understanding of important skills and concepts, and additional resources for instructors to help facilitate an active and engaging classroom.
"The New Mathways Project is excited to join Pearson in offering course materials to support three of the major pathways: quantitative reasoning, introductory statistics, and the path to calculus, along with Foundations of Mathematical Reasoning for students placing at the developmental level. We strive to provide students with the right mathematical content for their future studies and career, embedded in authentic contexts, and experienced in an active, collaborative learning environment," said Connie Richardson, curriculum development and professional learning lead for the higher education team at The Charles A. Dana Center, University of Texas at Austin.
"The development of these courses in collaboration with the innovators at the Dana Center is illustrative of Pearson's overall commitment to leveraging today's digital learning technologies to ensure that all students can map a path to success in college and the workforce," said Jason Jordan, senior vice president of digital strategy, Pearson.
Join the Dana Center for the presentation, "Redesigning the Pathway to Calculus" at the 28th Annual Conference on Technology in Collegiate Mathematics (ICTCM), March 11th at 3:00 p.m. in Atlanta, Georgia. During this session, participants will engage with the latest of the Dana Center's pathways courses, Reasoning with Functions I and II. These courses replace Intermediate Algebra, College Algebra, and Trigonometry, through the application of authentic STEM contexts. The Dana Center will also deliver the presentation, "Leveraging Technology to Support the Transition from Student to Learner" on March 11th at 11:15 a.m. The session will explore the Dana Center's pathways curricular materials for developmental and gateway mathematics courses, which contain features that help students to become self-directed and self-regulating, while providing information to the instructor about student progress.
In addition, researchers from the Dana Center will deliver the presentation, "The Path Less Completed: Redesigning the Developmental Math Sequence" at the National Association of Developmental Education (NADE) Conference on March 17th at 8:00 a.m. in Anaheim, California. The session will explore how the Dana Center is improving student success and completion by aligning math pathways to fields of study and shortening the time it takes for students to earn college credit. Presenters will also share lessons learned from the launch of its first courses.
View this recorded Dana Center webinar, and visit this website to learn more about MyMathLab for Quantitative Reasoning and MyStatLab for Statistical Reasoning.
The Dana Center works with coalitions of two- and four-year institutions often on a regional or state level to address inter-institutional issues such as state policies, placement, transfer and applicability. The goal of this work is to create a positive policy environment for math pathways.
About Pearson
Pearson is the world's learning company, with 36,000 employees in more than 70 countries working to help people of all ages to make measurable progress in their lives through learning. For more information about Pearson, visit http://www.pearsoned.com.
Media Contact: Scott Overland, scott.overland(at)pearson(dot)com, 202-909-4528