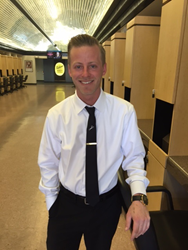 We understand how devastating this whole situation is for students...We just want to help.
Upland, CA (PRWEB) March 10, 2016
Salon Success Academy has offered to assist students who have been impacted by the closing of competitor, Marinello Schools of Beauty. Students from Marinello's 39 California campuses have been left looking for a way—and a place—to continue their education. According to Salon Success Academy's Vice President of Operations Jeff Gross, his school is ready to help. They have been working directly with Marinello staff, the National Accrediting Commission of Career Arts & Sciences (NACCAS) and former Marinello students to devise a plan that will help as many students as possible.
"We understand how devastating this whole situation is for those students," said Gross. "We just want to help."
Gross said that he and his team have come up with a teach-out plan, approved by NACCAS, that should help many of the former Marinello students fulfill their dreams of becoming professional barbers, cosmetologists and estheticians.
Prospective students will have to meet specific requirements and provide appropriate proof of their qualifications, but Salon Success Academy has a plan of action intended to move students into their system and onto graduation as quickly as possible.
"Once students have been qualified, we will accept 100 percent of their training hours so they don't have to step backward to move forward," said Gross. "We want to make it as easy and as cost effective for these students to cross the finish line and become working professionals in the beauty industry."
Salon Success Academy has set up specific guidelines to assist students wherever they happen to be in their education. Students who have clocked less than 320 hours can enroll with the next Salon Success Academy class start. Those with more than 320 hours can begin on the very next Tuesday after their paperwork has been completed and processed. They can join students already in the Salon Success Academy program. Students with more than 320, but less than 600 hours, will be simultaneously enrolled in Salon Success Academy's partner school, Sassoon Academy, for advanced training from the world renowned brand. Even those students with more than 600 hours will be given the option—but will not be required to—purchase the Sassoon materials and train for the additional certification. Students who had five weeks or less to go before completion (with more than 1400 hours) will need proof of a salon sponsor, but will still be allowed to continue and complete their education at Salon Success Academy.
"Once these students are enrolled, they're our students," stressed Gross. "Whether they spend 50 hours with us or 550 hours, we're going to treat them like one of our own. We're going to make sure that they get the best education possible and that they have the skills they need to become skilled and respected professionals in the beauty industry."
According to Gross, while final details are still being worked out, Salon Success Academy has already started to enroll former Marinello students. For information, he urged students to contact the school directly at 1-888-987-4247.
About Salon Success Academy:
Salon Success Academy has been training top professionals in the beauty industry for 60 years. The school offers hands-on training in barbering, cosmetology and esthetics. It has five locations throughout California's Inland Empirein Upland, Corona, Fontana, Redlands and Riverside. If you would like to learn more about training for a new career with Salon Success Academy, call 877-987-HAIR (4247) or visit: http://www.gotobeautyschool.com/.