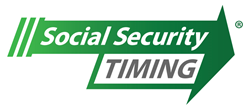 We wanted a speaker who already is at the top of where the industry is headed ... Bob (Keebler) is a tremendous asset and the ideal addition to our 2016 training.
OMAHA, NEBRASKA (PRWEB) March 14, 2016
Nationally recognized retirement planning expert Robert S. Keebler joins Social Security Timing®'s 2016 training for financial advisors, The School, for its live events in Dulles, Virginia, and Reno, Nevada.
"On the brink of a proposed fiduciary rule that could dramatically change the financial advice industry, and surrounded by changes to Social Security, we wanted a speaker who already is at the top of where the industry is headed — someone who could really inspire and teach advisors about the value financial advisors can bring to the table when they understand the intersection between Social Security, tax planning and the complementary roles of the advisor and tax practitioner, " said Joe Elsasser, creator of the patented Social Security Timing software and the new Tax Clarity™ software. "With his wide expertise, numerous awards, credentials and real-world experience, Bob is a tremendous asset and the ideal addition to our 2016 training."
Keebler is a partner with Keebler & Associates, LLP, a tax advisory and accounting firm in Green Bay, Wisconsin, that specializes in tax and estate planning. He carries the CPA Personal Financial Specialist credential, which signifies that he is a Certified Public Accountant with the powerful combination of extensive tax expertise and comprehensive knowledge of financial planning. A 2007 recipient of the National Association of Estate Planning Counsels' prestigious Accredited Estate Planners (Distinguished) award, Keebler also was named by CPA Magazine as one of the Top 100 Most Influential Practitioners in the United States and one of the Top 40 Tax Advisors to Know During a Recession.
The School is a two-day training for advisors who want to help clients maximize their Social Security income, minimize taxes and efficiently harvest other assets for retirement income. The training is available in two cities in 2016 — Dulles, Virginia, on May 4 and 5, and Reno, Nevada, on Oct. 19 and 20. Attending The School is one requirement for advisors who want to join The Arrow Group, Social Security Timing's community for financial advisors who specialize in Social Security and related retirement income distribution planning.
One timely topic that the 2016 training will address is the Bipartisan Budget Act of 2015, which eliminates two Social Security claiming strategies. While the voluntary suspension strategy will no longer be available after April 30, 2016, the restricted application strategy is available to some beneficiaries for another eight years, presenting an immediate opportunity for financial advisors who can offer Social Security advice.
"Most of the advisors we work with see this added attention in the news as a boon to Social Security planning," Elsasser said. "There is still a fundamental decision, independent of these strategies, that is key to smart retirement planning, and that is when to take Social Security. An uninformed decision could mean a client loses tens of thousands of dollars. If anything, the Bipartisan Budget Act shed light on the importance of basic Social Security planning, and demand for that service will surge, not just in the next eight years, but beyond."
While The School does not have specific curriculum on the fiduciary rule, the entire two days could be a crash course for advisors concerned about how to comply with the looming fiduciary rule, Elsasser said. The proposed fiduciary rule would require that advisors put their clients' economic interests before their own when it comes to retirement advice. It currently is under review by the Office of Management and Budget and could become final in the coming months.
"The School's focus has always been on promoting holistic planning that's in the best interest of the client," Elsasser said. "So the looming fiduciary rule requiring higher standards doesn't change our course, but will change the course for advisors who are not currently practicing comprehensive retirement planning and who are not fiduciaries. Those who don't up their game now will struggle when they are held to a higher fiduciary standard."
Keebler joins Elsasser and Social Security Timing Director of Education David Cechanowicz as speakers at The School. Cechanowicz, an attorney and investment advisor, is a nationally sought-after expert on complex issues where the law, taxes and financial matters intersect, with a specialty in retirement planning that optimizes clients' Social Security benefits.
About Social Security Timing®
Thousands of financial advisors use Social Security Timing's patented software application to help their clients maximize their Social Security benefits. Social Security Timing has also developed resources to help consumers maximize their benefits, including a free online calculator and the nation's largest online network of financial advisors who offer Social Security planning as part of their services. Learn more at http://www.SocialSecurityTiming.com.