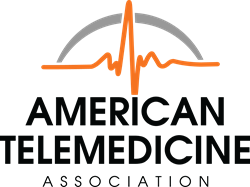 WASHINGTON, DC (PRWEB) March 10, 2016
President Obama introduced yesterday ConnectALL, a new initiative aimed at ensuring broadband parity for Americans of all income levels. In unveiling ConnectALL, President Obama announced a goal of providing broadband access to 20 million more Americans by 2020.
The first of its efforts is a push for the Federal Communications Commission to revitalize its current phone subsidy program by extending coverage to the internet. The administration is also releasing a new study highlighting the importance of broadband access in engendering economic growth.
"The expansion of affordable Broadband will further solidify the rapidly growing telemedicine sector, which is transforming the healthcare paradigm," said Jonathan Linkous, CEO, American Telemedicine Association. "This initiative helps to deliver the promise of more cost-effective healthcare delivery models, and promotes the expansion of telehealth services for all."  
A new White House fact sheet was released highlighting the key elements of the new initiative.
###
About the American Telemedicine Association
The American Telemedicine Association is the leading international resource and advocate promoting the use of advanced remote medical technologies. ATA and its diverse membership work to fully integrate telemedicine into healthcare systems to improve quality, equity, and affordability of healthcare throughout the world. Established in 1993, ATA is headquartered in Washington, DC. For more information please visit http://www.americantelemed.org