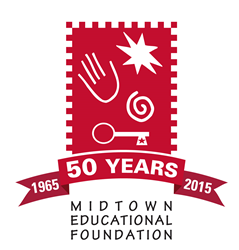 "I spent five years working closely with Steve (Jobs) and its was a most phenomenal experience that touched me emotionally every day with amazement, anger and satisfaction all at once." Cunningham in Mashable, October 9, 2015
(PRWEB) March 12, 2016
What:
Andrea "Andy" Cunningham will be presenting to guests on marketing, positioning 'the next big thing' and reaching an "A-Ha!" moment. Most famously known as PR consultant to Steve Jobs, Andy has long history of experience in marketing and public relations including founder and president of Cunningham Collective, 1998 Aspen Institute Henry Crown Fellow, trustee at both The Aspen Institute and Menlo College and advisor at Medill School of Journalism, Media and Integrated Marketing Communications.
Who:
Andrea Cunningham, hosted by the Midtown Educational Foundation, in collaboration with the Business Marketing Association and Public Relations Society of America Chicago chapters.
Where:
The Auditorium at 1871
The Merchandise Mart
222 West Merchandise Mart Plaza
Suite 1212
When:
The Breakfast With Champions presentation will take place on Thursday, April 7. Reception and breakfast will begin at 7:30 a.m. with the program and Q&A session taking place at 8:00 a.m.
Why:
Proceeds of the Breakfast With Champions presentation with Andy Cunningham will benefit The Midtown Educational Foundation, an organization that guides low-income urban youth in Chicago along pathways of success. Through its Midtown Center for boys and Metro Achievement Center for girls, the foundation provides enrichment programs that focus on academic excellence, virtue development, individual attention and parental involvement.
Cost:
Tickets to Andy Cunningham's presentation at the Breakfast With Champions are $25. Guests can pre-register at http://www.midtown-metro.org/breakfast.
Contact:
For more information, please contact Bob Kornecki at 312-738-8300 ext. 27 or bkornecki(at)midtown-metro(dot)org.