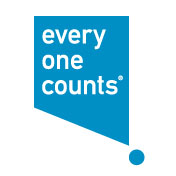 (PRWEB) March 11, 2016
Everyone Counts, the global leader in election modernization, will be contributing to the conversations around industry disruption and innovation at South by Southwest (SXSW) Interactive this weekend. Everyone Counts CEO, Lori Steele Contorer, will share the company's voting expertise while speaking at an educational session. Election professionals will be on-site to demonstrate how the unique software-as-a-service voting system can gauge audience participation by providing polling for two panels.
Lori Steele Contorer will be participating as a panelist during a session called "How to Disrupt a Regulated Industry", where she will discuss the challenges faced and steps taken when she began her mission to modernize the elections industry, an established industry that hadn't seen innovation in over 50 years. Steele Contorer will share how she navigated the barriers to successfully bring technology to elections. The panel takes place Sunday, March 13th at 2pm at the Omni Downtown.
Everyone Counts will also be providing polling for two Dell panels Saturday. March 12th in the DellLounge.
"Driving Diversity in Innovation, Technology & Media" is an interactive working session to develop recommendations to help ensure diversity in the technology industry and among tech startups. Everyone Counts will provide polling during the session to help audiences select topics most important to them. Panel begins at 11am.
"Dell PolicyHack & Reception" tasks teams of policymakers, entrepreneurs, venture capitalists and students to design and pitch solutions to policy challenges faced by innovators. Judges include members of Congress, corporate executives, and entrepreneurs. The session begins at 6pm.
Session attendees will use Everyone Counts' eLect® secure electronic ballot to submit their choice for best solution online. The poll will showcase eLect's unique Software-as-a-Service (SaaS) delivery model utilizing Dell Tablets.
The #DellLounge is at The Brass House, 115 San Jacinto Blvd, Austin
###
Everyone Counts was founded to modernize global elections with a secure, transparent software-based voting solution. Everyone Counts has built a team of internationally recognized election administration and technology experts to develop eLect®‒the world's first and only perpetually state-of-the-art, universally accessible election administration and voting system. Used by voters in more than 160 countries, eLect has become the industry standard in security, integrity, flexibility, and reliability through its unique Software as a Service (SaaS) delivery model. To learn more visit http://www.EveryoneCounts.com.