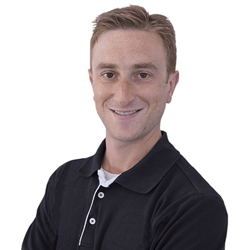 "It is critical that CT-based companies understand how to engineer a global brand and personify it through the use of today's diversified marketing toolkit." says Peter Kozodoy.
New Haven, CT (PRWEB) March 11, 2016
The US Department of Commerce and the Connecticut District Export Council will be holding the first Connecticut Export Week March 14–18, 2016.
Peter Kozodoy will be speaking on "Global Advertising Techniques" Wednesday, March 16, 2016, from 8:30AM–11:30AM at the United Illuminating Company-Administration Building at 180 Marsh Hill Road, Orange, CT. GEM Advertising is a participating sponsor of the event.
In the Global Advertising Techniques session, Peter will address how marketing abroad has its unique challenges, many of which tie back to strategic business decisions that can make or break a company's export plan. Brands who are thinking about entering foreign markets should attend this session to learn about branding and marketing strategies: how to make a plan, how to produce the assets, and how to manage the marketing cycle to increase the odds of success. Please click here to register.
"Although modern tools have made it easier than ever to export products and services, there are still many inherent pitfalls to entering foreign cultures with a solely American perspective," says Peter Kozodoy. "It is critical that CT-based companies understand how to engineer a global brand and personify it through the use of today's diversified marketing toolkit, and I'm proud to be a part of this process alongside the US Department of Commerce as we all look to compete globally as a unified nation."
Over the week there will be a series of events all over the state, including an Export Roundtable with Congresswoman Elizabeth Esty and other in-person trainings and webinars designed for Connecticut businesses to either begin their export journey or increase their international business. This unique event is designed to celebrate the exporting successes achieved by Connecticut companies and to encourage more businesses to take their first step toward "going global."
###
About Connecticut Export Week
Connecticut Export Week was created by the District Export Council, which encourages and supports exports of goods and services that strengthen individual companies, stimulate U.S. economic growth and create jobs. Export expansion activities are accomplished by working with the U.S. Export Assistance Centers to provide opportunities to promote greater export activity at the local level while developing a trade assistance network. To find out more information about Connecticut Export Week and the events surrounding it, please visit: http://www.ctexporters.com/.
About GEM Advertising
GEM Advertising is a full-service, international, award-winning communications and marketing agency. GEM produces and polishes multifaceted branding campaigns that spark love affairs between brands and their customer-advocates. GEM sees the highest potential in their clients, and works with a feverish degree of passion and clarity to drive that potential into existence using human and technology resources of the highest integrity. GEM has worked with clients such as Albertus Magnus College, Jordan's Furniture, Regional Water Authority, and the Greater New Haven Chamber of Commerce.
GEM has offices in New Haven, CT, Vancouver, British Columbia, Boston, MA, and Chicago, IL. To learn more about GEM Advertising, please visit: http://www.GEM-Advertising.com.
MEDIA CONTACT:
Janel Noblin, GEM Advertising, Janel(at)Gem-Advertising(dot)com or 1-844-436-8326 X 709