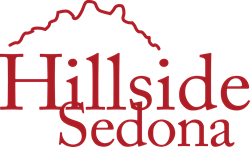 Sedona, AZ (PRWEB) March 11, 2016
Hillside Sedona Shopping Center, located at 671 State Route 179, Sedona, AZ, is unveiling its new spring looks. The temperatures are warming up dramatically and spring looks are making their way into the boutiques at Hillside Sedona. This year there are very distinct looks for spring. Designers are unveiling oversized floral prints and the mini skirt is in. Leggings, lobe stretching earrings and polo shirts are also trending for spring 2016. As far as footwear is concerned, flats are in along with sparkle.
Hillside Sedona has a variety of boutiques that will help guests to achieve the exact look they are looking for. Shops like Diva Hillside, Judy Arizona, Allie Ollie and A Step Up will literally have guests covered from head to toe. "Judy Arizona" and "Allie Ollie" pride themselves in keeping ahead of the fashion game by having the most up to date looks for their guests. "Diva Hillside" not only remains fashion forward in their style and collection, but they cater to women of all lifestyles. When it comes to footwear "A Step Up" keeps their guests headed in the right direction, with a collection of footwear that is not only stylish but comfortable.
In addition to the fashion guests can find at Hillside Sedona's boutiques, the warmer weather makes it a perfect time of year for guests to stroll through the art galleries on property. Guests can also enjoy plentiful outdoor seating at one of Hillside Sedona's three restaurants on property. All three supply delicious food and tremendous views of the red rock the area has become known for.
For more information on the specialty shops and restaurants located at Hillside Sedona, log onto our website at http://www.hillsidesedona.net/.
Hillside Sedona:
In 1986, Shirley Caris developed Hillside Sedona, bringing to it the spirit of nature, artistic qualities and the essence of the town she now called home. An upscale retail shopping center, Hillside Sedona is home to fine art galleries, unique boutiques, a variety of restaurants, locally owned shops and the event venue, The Bridge at Hillside. The popular Northern Arizona destination is filled with sites and attractions that are sources of inspiration to many. In a setting with a view of the Red Rocks that surround the property, Hillside Sedona also is a perfect destination location for photography. http://www.HillsideSedona.net
Media Contact:
Christine Holtz
Phoenix Marketing Associates
602-282-0202
http://www.PhoenixMarketingAssociates.com
XXX