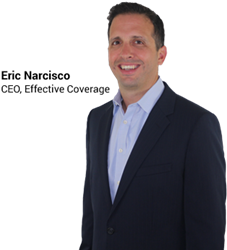 Over half of the 6 million renters in California are uninsured
Albany, NY (PRWEB) March 13, 2016
Effective Coverage, the nation's fastest growing renters insurance provider, today introduced a mobile renters insurance platform to provide convenient access to top-rated insurance carriers in California. With the new platform, renters can find, quote and buy insurance at the moment they sign their leases.
There are more than 6 million apartment residents in California., and research by Effective Coverage indicates that more than half of them are uninsured. This pervasive lack of renters insurance is often due to common misconceptions, including the ideas that renters insurance is too expensive, that buying it is complicated and time-consuming, that a landlord's insurance is sufficient and that it's unnecessary unless the renter's possessions are particularly valuable.
"I've experienced the financial and personal pain of fire damage while uninsured. My mission with Effective Coverage is to prevent that horrible situation from happening to anyone ever again," said Eric Narcisco, founder and CEO of Effective Coverage. "Our mobile renters insurance site, backed by top-rated insurance carriers, goes a long way to helping people see how easy and inexpensive it is to get the coverage they need to protect their families and livelihoods."
Effective Coverage's mobile site currently serves over 400 cities in California, including Los Angeles, Sacramento, San Diego, and San Francisco.
Through the new mobile platform, Effective Coverage customers can learn about renters insurance, determine the best coverage options, and then purchase policies in minutes. If necessary, they can also directly contact one of Effective Coverage's licensed insurance agents to guide them to the right coverage at the best available price.
"Too many people are at risk today because they think renters insurance is expensive, complicated or unnecessary, but there's no good reason not to be protected," added Narcisco. "By making the process so fast and easy, we give people peace of mind that they can quickly restore their lives after catastrophes such as fires, vandalism, explosions or thefts."
About Effective Coverage
Effective Coverage is a national online renters insurance provider helping renters protect themselves and their families in less than five minutes, wherever they are and whenever they need it. A graduate of the NYU Varick Street Incubator, Effective Coverage's investors include senior insurance executives from the nation's top firms. To learn more, please visit http://www.effectivecoverage.com/.