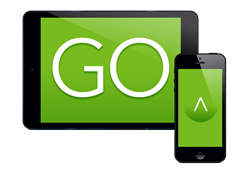 "We are thrilled to have been selected as Frontier Airlines' premier partner for in-flight POS", said Stephanie O'Connor, Managing Partner for Aspex
BOULDER, CO (PRWEB) March 16, 2016
Aspex LLC ("Aspex"), an innovative and agile point-of-sale (POS) solutions provider, today announced that Frontier Airlines has completed the installation of a customized Aspex tablet-based on-board ordering and payment solution for all Frontier Airlines flight operations.
The Frontier on-board services solution was built to meet the airline's immediate needs, and its robust and flexible features have been designed to quickly and easily change as Frontier Airlines' needs evolve and expand.
"We are thrilled to have been selected as Frontier Airlines' premier partner for in-flight POS", said Stephanie O'Connor, Managing Partner for Aspex. "The Aspex solution was built with their signature Rocky Mountain hospitality in mind. Every aspect of the solution—from opening a tab to ordering, tip acceptance and secure payment processing—promises to deliver a delightful and seamless passenger experience."
Frontier Airlines demanded an enterprise-wide solution that would work uninterrupted at 30,000 feet and provide comprehensive location-level detailed reporting and management insights.
"Developing our point of sale device with Aspex gives us the solution to manage better a variety of in-flight operations including food and beverage inventory, seat-level itemization, secure payment processing and crew-level transaction activity tracking across our airline," said Bill Meehan, chief operating officer.
The on-board tablet POS solution developed for Frontier Airlines was built using Aspex POS and AspexGo solutions as the platform. Additional customized features were designed to meet the unique challenges of in-flight operations:

Combination of secure local and cloud-based data storage
Support for offline and online processing across a multi-platform architecture supporting tablets and PCs
Ability to track, process and manage local and enterprise-level data for immediate and trending purposes
Both the Aspex POS solution and the AspexGo mobile solution were designed by to meet the needs of hospitality businesses everywhere. The solutions are PCI PA DSS certified, meeting the latest standards in protecting cardholder data.
About Aspex
Aspex was founded in 2001 in Boulder, Colorado with the goal of re-inventing the restaurant POS market. Through its innovative and lower cost solution, Aspex developed a robust, intuitive and secure system by combining extensive knowledge of customer needs with technology featuring a feature-rich POS solution for restaurant, retail and enterprises with integrated processing, inventory tracking, gift and reward cards, financial reporting, and more. With the introduction of AspexGO, businesses now have the option of a tablet-based mPOS solution with full feature functionality. For more information, please visit http://www.aspexgo.com
About Frontier Airlines
Frontier Airlines is committed to offering 'Low Fares Done Right' to more than 60 destinations in the United States, Mexico, Costa Rica, Jamaica and the Dominican Republic on more than 270 daily flights. Headquartered in Denver, Frontier's hard-working aviation professionals pride themselves in delivering the company's signature Rocky Mountain hospitality to customers. Frontier Airlines is the proud recipient of the Federal Aviation Administration's 2014 Diamond Award for maintenance excellence and was recently named the industry's most fuel-efficient airline by The International Council on Clean Transportation (ICCT) as a result of superior technology and operational efficiencies.
For more information or to purchase a Frontier flight, visit http://www.FlyFrontier.com, where Frontier guarantees the best travel value for Frontier flights. Customers can sign up to receive special discounts and promotions only available to Frontier's email subscribers. Special offers are also available by following Frontier Airlines on Twitter at Twitter.com/FlyFrontier or by liking Frontier Airlines on Facebook at Facebook.com/FlyFrontier.
Media Contacts:
Aspex:
Stephanie O'Connor
Stephanie(dot)oconnor(at)aspexpos(dot)com
(303) 938-9696
Frontier Airlines:
Richard Oliver
Richard(dot)oliver(at)flyfrontier(dot)com
(720) 374-4427