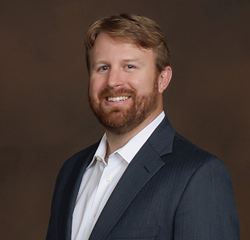 "Hovis has developed retail real estate in over 150 markets across 24 states"
Houston, Texas (PRWEB) March 15, 2016
Max Alley Real Estate Services, a Concept to Completion Real Estate Development and Construction Firm, has hired a new Vice President of Business Development. Andy Hovis will oversee growth in national franchise and corporate clients as well as provide leadership in selecting, constructing, and ultimately opening new strategic locations for Max Alley's client-partners. Hovis will also play a key role in Max Alley's customer relationship management and be responsible for Max Alley's new Houston office.
Max Alley principals, James Herrington and Curt Green, are confident their new VP of Business Development will play a significant role in the company's continued growth. "Andy's wealth of experience and national exposure will be an immediate asset. His values, integrity and dedication to excellence are a perfect match for the Max Alley Team!"
Hovis comes to Max Alley from Christian Brothers Automotive Corporation (CBA), where he has worked since 2004, and as Vice President of Real Estate since 2006, a role that made him responsible for CBA's strategic growth into over 24 states and 150 markets. During his tenure, CBA developed over $250 million in real estate assets, became the fastest growing automotive service franchise system, was in Franchise Business Review's Top 50 brands in franchise satisfaction for 9 years in a row, and not a single CBA location developed by Hovis and his team has closed its doors.
He attended Texas Christian University, where he earned a bachelor's degree in Marketing. Hovis is also known for having the best beard in Fort Bend County.
For more information about Max Alley, visit http://www.maxalleyllc.com/
ABOUT: Max Alley is as a top preferred developer of clients looking to take a project from Concept to Completion; on Time and in Budget. Experienced in 24 states and hundreds of markets, their award winning team [Family Dollar Developer of the Year - 2015] has been able to consistently deliver results to each of their clients. With a deep understanding of Customer Service as the key to their business - Max Alley has excelled in Build-to-Suit, Fee Development, Site Selection, and Construction Services. Our commitment to excellence can be seen in every project and relationship we've built along the way.