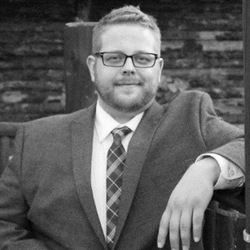 Baltimore, MD (PRWEB) March 29, 2016
RPI Consultants is proud to be a Platinum Sponsor for the Inspire Conference in Orlando, FL scheduled from April 3rd through 6th, 2016. As a Lexmark/Perceptive Professional Services Provider and Kofax Reseller, RPI is excited to engage with the Lexmark/Perceptive community as customers continue to deploy Perceptive Content (formerly ImageNow), migrate to Perceptive Content 7.x, deploy Kofax KTM and Perceptive Intelligent Capture (previously Brainware), and validate their long term content management and paperless automation strategies.
Attending from RPI will be several Partners and Senior Consultants including Geoff Lilienfeld, Greg Pollard, Brian Ayres, John Marney, Chad Tucker, Robert McCain, James Cho, Jeff Jones, Victor Kovalev and Pitts Pichetsurnthorn.
Geoff Lilienfeld, Partner, is RPI's Practice Director of Imaging Strategy and Technical Services (ISTS) and has been instrumental in building RPI's capacity to deliver enterprise content management design and implementation nationwide through multiple platforms including Perceptive Software solutions (including solutions formerly known as ImageNow, Brainware and Kofax KTM). Mr. Lilienfeld has led projects for large higher education, healthcare, manufacturing, financial, and commercial organizations often working with Admissions, Human Resources, Materials Management, Accounts Payable, and Payroll departments and regularly advises organizations seeking paperless automation strategies.
John Marney is an ISTS Lead Consultant integral to the team's professional services delivery. He has leveraged a unique blend of technical and business process knowledge, helping many clients to automate and integrate their back office processes – including Accounts Payable, Human Resources and Contracts – and has designed, developed, and implemented dozens of Perceptive Content and Perceptive Intelligent Capture (Brainware) solutions.
Together Geoff and John bring experience working with organizations of all sizes including large healthcare organizations, publicly traded Fortune 500 corporations, financial conglomerates, municipalities, higher education, and small business. Jeff Jones and James Cho have managed RPI projects for dozens of Perceptive customers including solution design and implementation of application upgrades and process improvement efforts.
Senior Developer Chad Tucker is at the forefront of developing RPI's rapid online forms deployment solution - Proforma. Proforma - a web-based electronic form solution built on XPath technology that functions locally or in the cloud – allows customers to easily develop highly professional user interfaces as well as easily integrate with ECM and ERP systems, and it offers an extremely user friendly form building interface. Mr. Tucker brings over seven years of experience providing technology expertise to maximize efficiency and intelligently enhance and automate processes. He marries experience in leading and designing technology projects with extensive development experience in JavaScript, HTML, XML technologies, SQL, VB Script, and C++. Mr. Tucker has spent the last several years focusing on Perceptive Content (formerly ImageNow) and Perceptive Intelligent Capture (Brainware) systems. Senior Developer Robert McCain with over ten years of software experience has just joined the team to take a lead role in the further development of the ProForma solution.
Brian Ayres has over 10 years of experience in AP Automation including workflow, Kofax KTM and Kofax-ImageNow integration expertise. He has worked with a variety of software packages to automate data entry functions for several hundred thousand documents per month with some of the largest Perceptive Content and Kofax customers in the country. In these roles, he has been responsible for the design and delivery of solutions that encompassed a wide range of functionality including data extraction, custom scripting, imaging workflows and system interfaces.
Mr. Kovalev is an experienced Enterprise Content Management Consultant with a focus on Optical Character Recognition (OCR). He has over five years of experience working on projects that utilize a variety of Lexmark Enterprise Software products and Multifunction Devices to help customers reduce paper, streamline processes, introduce visibility, and reduce costs. Victor has worked on various projects as a Solution Architect where he has been responsible for design and implementation for new applications and business processes. His experience is not limited to the Lexmark suite of products; he has also helped organizations design and build custom applications when Out of the Box product functionality did not meet business requirements.
Pitts Pichetsurnthorn brings vast experience working with Perceptive Content and Capture in the clinical space which RPI sees as a large area for future growth of the Perceptive solution set.
Also attending will be Bill Geddy, RPI's VP of Marketing and Sales. Mr. Geddy brings executive sales & marketing leadership in the mid to large market professional services space including Perceptive Content (formerly known as ImageNow). He has over 30 years of experience in the healthcare, public sector, and technology markets.
"We are excited to participate in this event and to speak with our customers about their ongoing efforts to automate business processes and create paperless environments by leveraging Lexmark / Perceptive Imaging, Data Capture and Workflow technologies" said Greg Pollard, Senior Partner at RPI.
About RPI Consultants
RPI Consultants is a business applications implementation and optimization firm focused on delivering best practices through technology, systems integration, and process redesign. The RPI team includes certified technical and functional experts in Infor Solutions, Lawson, Kronos, Perceptive Content (ImageNow), Perceptive Intelligent Capture (Brainware) and Kofax KTM as well as other automation technologies to enhance the procure-to-pay, financial reporting, and human resources processes.
RPI's model focuses on delivering solutions to specific business problems through on-demand strategic intervention. Our team-based approach allows us to leverage the best resources part-time, on a task-by-task basis, while working closely with our clients to identify opportunities to minimize costs associated with travel and downtime. RPI prides itself on providing customers with the most value for their dollar, delivering value-added information and genuinely caring about the outcome of an engagement.