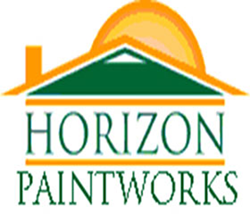 Our Mission is helping homeowners protect their most valuable investment - their home.
Atlanta, Georgia (PRWEB) March 14, 2016
Vinnie Lima, owner and operator of Horizon Home Remodeling and now Horizon Paint Works, recently launched the Residential Painting Contractor business with a team that is focused on helping homeowners protect their most valuable investment - their home. Horizon Paint Works is a locally owned and operated painting contractor that is focused on the residential home market in the Metro Atlanta Area.
Services include Exterior preparation and painting, Interior preparation and painting, Cabinet refinishing and painting, Deck refinishing, staining, painting and sealing, and Fence painting and staining.
Horizon Paint Works accomplishes their mission by providing their customers with excellent customer service, professional advice, quality services and professional craftsmen who are committed to their craft. Our goal is to build a long lasting relationship with our clients by providing quality work at reasonable prices, delivered by our friendly, courteous and professional team.
Horizon Paint Works follows a detailed quality process on every painting and refinishing project. We use only high quality paint and stain products that will deliver a professional finished product that our customers will be proud of. We always conduct a consultation at the beginning of the project and a final review to ensure that we have met customer expectations. We look forward to working with new clients and our existing base of customers from Horizon Home Remodeling with our new dedicated painting professionals.