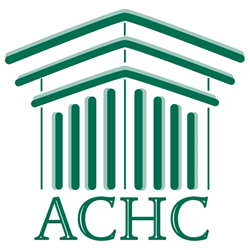 Cary, NC (PRWEB) March 14, 2016
Accreditation Commission for Health Care (ACHC) today announced a newly formed partnership with Monarch Specialty Group, a leading business advisory firm and investment company for the specialty pharmacy industry. The partnership between the two organizations will provide ACHC's customer base with access to Monarch Specialty Group's strategic resources and support. The relationship also offers special pricing options and educational resources for pharmacies in the Monarch Specialty Group portfolio.
"We hold a sincere interest in the success of our customers and believe that our accreditation process establishes a strong foundation for pharmacies to excel," said José Domingos, ACHC CEO. "In developing our partnership with Monarch Specialty Group, we hope to provide access to additional resources that will further support our customers. We look forward to working with the team at Monarch Specialty Group to better serve the needs of our providers."
Monarch Specialty Group's strategic resources support pharmacies to:

Grow recurring revenue through new business development and sales initiatives
Improve market access through innovative, higher-margin, value-added service offerings
Protect and expand margins through improved drug procurement processes
Optimize technology and proprietary assets
Support payor issue resolution and PBM interactions
Access to M&A deal sourcing and advisory
"With more than 1,000 pharmacy locations currently accredited by ACHC, a large number of today's specialty pharmacies already count on ACHC to assure the quality of their pharmacy operations and patient programs," said Stephen Cichy, Monarch Specialty Group's Founder and Managing Director. "Through our collaboration with ACHC, we look forward to assisting these ACHC-accredited pharmacy organizations to achieve higher levels of performance and company growth potential."
About ACHC: ACHC is a non-profit accreditation organization that has stood as a symbol of quality and excellence since 1986. The organization has CMS Deeming Authority for Home Health, Hospice, and DMEPOS and a Quality Management System that is certified to ISO 9001:2008. ACHC's consultative approach to accreditation is designed to improve the quality of patient care while enhancing business efficiencies through service-specific standards and industry-based best practices. ACHC is dedicated to delivering the best possible experience throughout the entire accreditation process.
About Monarch Specialty Group: Founded in 2012, Monarch Specialty Group is a Chicago-based growth partnership firm and investment company focused on cultivating opportunities on behalf of orphan drugs and related specialty biologics. The Company partners with pharmaceutical manufacturers, pharmacy distributors, financial institutions and related stakeholder organizations to assist market access, leverage technology, and stimulate growth. In turning to Monarch Specialty Group, clients tap into the Company's extensive industry relationships and expertise to succeed in an increasingly dynamic health care environment. For more information about Monarch Specialty Group visit monarchsp.com/achc.