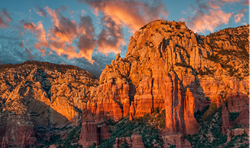 TEMPE, Ariz (PRWEB) March 14, 2016
The Information Market, an Arizona-based real estate data provider and wholly-owned subsidiary of the Arizona Regional Multiple Listing Service (ARMLS), has partnered with the Sedona Verde Valley Association of REALTORS® (SVVAR) to provide the Monsoon® Tax System to REALTORS® in the Verde Valley / Sedona area. The partnership to provide Monsoon to SVVAR members was made possible in-part because of Monsoon's statewide tax data coverage.
The Monsoon® Tax System, a flagship Internet-based property tax application, has been used by 35,000 Arizona REALTORS since April 2014. Monsoon offers an MLS integrated product which combines tax and MLS data to give REALTORS a complete history of a property. This partnership will allow Verde Valley / Sedona REALTORS® to better serve their community by having the best data available.
About The Information Market
The Information Market is known locally as the source of publicly recorded real estate data in Arizona having provided public records for multiple listing services, local and state governments, corporations and the news media since 2005.