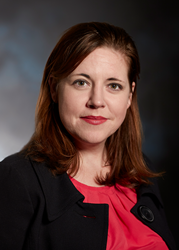 Our top priority is to provide our clients with quality legal advice that addresses their needs. We work with each client to understand their business in order to help them find practical solutions.
Portland, Oregon –
March 10, 2016 (PRWEB) March 11, 2016 -- Amy S. Baker rejoined Ball Janik LLP as Of Counsel in the Business and Corporate, Employment, and Litigation practices. She had previously worked with the firm from 2002 to 2009 as an Associate attorney. Her principal areas of practice are employment, business and corporate law, and litigation. Baker's employment practice includes counsel and advice in such areas as non-competition agreements, ADA, FMLA/OFLA, public and private employment matters and claims, wage claims, harassment and discrimination claims, and employment manuals, as well as litigation relating to numerous employment matters. She has extensive experience working on health and safety matters, including representation of companies in connection with Occupational Health and Safety Administration rule interruption, investigations, inspections, and negotiation of fines and penalties. She also has represented domestic and international companies in commercial litigation matters, including companies in the financial services, insurance brokerage, renewable energy, and technology industries.
Prior to rejoining Ball Janik, Baker spent nearly seven years as a senior attorney for an international renewable energy corporation, where she provided advice and counsel to the company on all employment matters. She oversaw litigation matters, including wrongful death and injury claims, insurance recovery, and complex commercial disputes. Baker also provided general commercial advice and counsel, including work on multi-million dollar supply agreements, and contracts for engineering design, quality control, health and safety services, and third-party labor.
Before entering law school, Baker spent two years in Washington D.C. working for a boutique lobbying firm. Prior to that, she had two years of experience with a public relations firm in Portland and spent one session as a Legislative Assistant for the Oregon State Legislative Assembly, Senate Labor Committee.
About Ball Janik LLP
Ball Janik LLP is a Pacific Northwest law firm headquartered in Portland, Oregon, with offices in Orlando, Florida and Salt Lake City, Utah. For over thirty years, Ball Janik LLP has been providing outstanding legal services in the areas of bankruptcy and creditor rights, commercial litigation, construction and design, construction litigation, employment, real estate and land use, insurance recovery for policyholders, and securities litigation.
Ball Janik LLP represents large and small businesses; state, municipal and local governments; associations; schools and universities; and individuals. Ball Janik LLP provides clients an aggressive, skilled, team approach to solve problems and achieve results. Ball Janik LLP has been recognized by Chambers USA, U.S. News – Best Lawyers®, The Best Lawyers in America®, and Corporate International. Ball Janik LLP's success and integrity have repeatedly made it one of Oregon's "Most Admired Professional Firms," according to the Portland Business Journal's survey results of CEOs throughout the region.