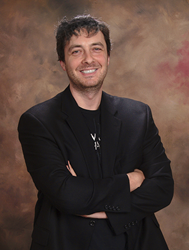 Due to greed for fame and self-satisfaction, self-acclaimed politicians who claim to care for the citizens cannot be trusted anymore.
Sacramento California (PRWEB) March 16, 2016
With a burning desire to transform the lives of Americans, Yuriy Seretskiy, an expert software analyst, is announcing his run for the United States Congress. He will be running for the United States House of Representatives in California's 6th congressional district, a seat currently held by 72-year-old Democrat Doris Matsui. To prove his truthfulness and loyalty, Yuriy took a polygraph test which has made him the first congressional candidate ever to take a polygraph test.
Yuriy is no stranger to the needs of Americans and the needs for resuscitation of the United States political system. For a good number of years he has worked intimately with people in crisis. From his job as a software analyst and having being opportune to work with fantastic companies such as Chase Bank, Walt Disney and Intel, he will be using the vast experiences he has gained to deal with complex issues facing American citizens. Yuriy has demonstrated a long history of willingness to go into the trenches and be of service to those in greatest need.
"The political manipulation is the biggest problem of research of sociopolitical sciences which is still insufficiently studied in the scientific literature. In a Democrat system where ultimate power lies with the people, political leaders are supposed to be citizens' servants. They ought to be accountable, fulfilling the wishes of the people and making decisions for the greater good of all since the lifeblood of democracies is the free and undistorted flow of information, and the transparency of society's workings. However, the reverse is the case today," Seretskiy said.
"Due to greed for fame and self-satisfaction, self-acclaimed politicians who claim to care for the citizens cannot be trusted anymore," Seretskiy said. This has made Yuriy, who is devoted and willing to bringing back hope to Americans, took the polygraph test. During the pre-test interview, the examinee (Yuriy) was asked the following relevant questions:
Do you represent or plan to represent any Businesses?
Examinee's answer: NO
Do you represent or plan to represent any special interest groups?
Examinee's answer: NO
Does any organization back you?
Examinee's answer: NO
Would you give your life to effect positive change in this country?
Examinee's answer: YES
Would you betray your voters for any amount of money?
Examinee's answer: NO
Are you 100% honest with your voters with everything?
Examinee's answer: YES
After carefully reviewing the polygraph charts, David Bryan Elkinit, Polygraph Examiner and licensed investigator of Ultimate Edge Investigations confirmed that no deception was indicated with the examiner. "Re-affirming the results, a computer was used to auto-score the charts which also gave an 'No deception indicated' scores. It is the opinion of this polygraph examiner that this examinee (Yuriy Seretskiy) is being truthful in regards to the relevant questions listed above," David said.
"One thing I've learned during my career is that to solve difficult problems, you can't get bogged down in dogmatic thinking. You have to work together, sacrifice your ego, and go with the right solution regardless of whether it was your idea or not. This set of principals could be applied to many different professions; including politicians," said Yuriy Seretskiy.
Yuriy hopes that his campaign will give people who have not participated in a congressional campaign before, particularly those who have felt sidelined or cynical about the political process the inspiration to renew their commitment to exercise their citizenship.