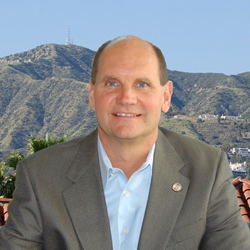 We have found that financial literacy has led to higher employee turnover rates, yet it's a problem that could be easily solved if business owners become proactive by incorporating CSR activities which take into account proper training and education.
Glendale, CA (PRWEB) March 14, 2016
According to a study published in the Business Intelligence Journal, when employees had positive feelings towards the company's commitment to social and environmental responsibilities, engagement and production spiked to 86%, as compared to 37% for employees who had negative feelings. (1) Through its "business with a purpose" mission, one Sterling Management client has embraced Corporate Social Responsibility (CSR) to have a positive impact on the surrounding community, and found that its company culture and success also improved as a direct result. Per Kevin Wilson, CEO of practice management consulting company Sterling Management, incorporating a well-thought-out CSR policy can have a long-term impact on a company's viability.
Case in Point:
The Problem: A Vermont-based CPA firm and Sterling Management client had been donating money and services to regional nonprofits in a disorganized, shotgun fashion. The firm had no way of tracking which resources were being allocated to which organizations, resulting in a policy that failed to integrate the company's economic, social and environmental considerations into its day-to-day operations and overall business strategy.
The Solution: After revitalizing its donation policies, the firm realized it needed a more streamlined approach to both internal and external CSR, and so developed a comprehensive, 19-page CSR policy along with a mission statement around which to center its charitable work. It narrowed its CSR mission down to three cause areas: financial literacy, Vermont's green economy, and entrepreneurship.
According to Kevin Wilson, high staff turnover is also a major point of financial illiteracy on the part of many practice owners. Financial illiteracy has many facets that contribute to P&L statements, staff appreciation initiatives and CSR being two major points—a fact unbeknownst to most business professionals.
The CPA firm therefore included staff wellness as part of its CSR policy, and has cited this portion of the policy as helping the firm with recruitment and retention.
The Results: The firm now boasts simplified managerial processes, allowing its administrators to quickly assess which charitable requests align with company policy and which don't. Per Jennifer Krause, the firm's Marketing Coordinator, the CSR policy has "provided the tracking tools to help us budget for all of those sponsorship activities, charitable giving, etc. ... We can easily pull the information at any given time—how much pro bono service have we provided up to this point? It makes it easy to answer such questions." Firm administrator Kathryn Baccaglini echoed Krause's statements, saying, "It was a lot of work and it took a lot of time, but it has saved us so much time on the back end."
Per Kevin Wilson, the above case is not unusual, as many firms lack a thorough understanding of their finances and allocation of company resources; 73% of CPA firms surveyed said that an understanding of finance had an "extreme impact" or "'big impact" on the way they run their businesses, and 66% said that they wished they knew more about their own finances. Additionally, despite interest in financial literacy, 58% of small business owners reported having never taken courses outside of normal schooling to improve understanding of their businesses' finances. (2) Since 50% of U.S. businesses fail within the first five years, (3) Wilson states that it's vital that businesses do all they can to not only promote CSR initiatives in the communities in which they operate, but to do so with the intention of bettering their own business practices and financial literacy—the two initiatives must coincide.
"Financially illiterate business owners lack the knowledge necessary for their businesses to thrive, and it's an incredibly risky position to hold," says Wilson. "We have found that financial literacy has led to higher employee turnover rates, yet it's a problem that could be easily solved if business owners become proactive by incorporating CSR activities which take into account proper training and education—it's a win-win for firms and their communities."
In the face of the high rate of business failure, Sterling Management's clients are not only surviving, but are expanding with an average increase in production of 50-70% within one year of implementing the business programs delivered by Sterling. Although Sterling services a variety of industries, the firm specializes in practice management consulting for healthcare and accounting practitioners. Sterling's professionals are highly experienced specialists in their respective industries—dentistry, optometry, veterinary, chiropractic, physical therapy, podiatry and accounting.
About Sterling:
Founded in 1983, Sterling has been the dominant player in the practice management consulting field for over three decades. By survey, active Sterling clients see a 10-20% increase in production within the first four to six months, and a 30-40% increase within the first year. Sterling CEO Kevin Wilson is not only a highly-trained administrator and consultant; he has published the widely-read human resources book, Personnel: Your Most Valuable Resource or Greatest Burden. All told, Sterling has delivered over 500,000 hours of business consulting and achieved more than 135,000 training completions among 175,000 business professionals from 1,700 cities in every state in the nation. The company has won more than 75 local, national and international awards, including twice appearing on the Inc. 500 list of America's fastest-growing, privately-held companies. For more information, visit http://www.Sterling.us.
1. Tobah, Bushra. "Help Employees Help You: Five Research-based Ways to Boost Engagement." Network for Business Sustainability. 19 Mar. 2012. Web. 5 Mar. 2015. nbs.net/help-employees-help-you-five-research-based-ways-to-boost-engagement.
2. Atkinson, William. "Small Business Owners Weak on Financial Literacy"; BenefitsPro; December 8, 2014. benefitspro.com/2014/12/08/small-business-owners-weak-on-financial-literacy?slreturn=1456453828.
3. Kessler, Glenn. "Do Nine Out of 10 New Business Fail as Rand Paul Claims?"; Washington Post; January 27, 2014. washingtonpost.com/news/fact-checker/wp/2014/01/27/do-9-out-of-10-new-businesses-fail-as-rand-paul-claims.