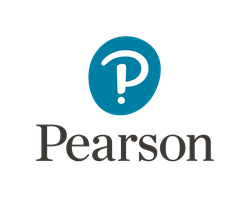 New York, NY (PRWEB) March 14, 2016
Pearson today unveiled the 2016 College and Career Readiness White Paper featuring case studies demonstrating educational best practices and improved readiness, retention, and employability results at institutions using MyFoundationsLab, MyStudentSuccessLab, Pearson Writer and Smarthinking. These case studies were selected from two- and four-year colleges and universities and represent a range of on-ground, online, and blended learning implementation models.
Among the institutions featured in a case study is Southeast Community College, in Lincoln, NE. The college enrolls nearly 11,000 students annually and offers more than 50 programs of study, including 12 programs entirely online. With a commitment both to help students achieve their individual potential and to increase students' employability, the college transfers or places into occupations more than 90 percent of its graduates each year yet offers the most affordable tuition and fees of all Nebraska colleges.
Observing that many students who scored poorly on the COMPASS placement exam would simply walk away from campus and not return, Phip Ross, transitions lab director, and his staff were determined to create an intervention to help students put their academic and career goals back on track. With funding from a Department of Labor grant, Ross launched the Quick Start program in 2012. Quick Start combines personalized skills remediation in MyFoundationsLab with advising, tutoring, and advocacy from Transitions Lab staff. Fifty-two percent of students who completed the Quick Start course with MyFoundationsLab earned college credit versus 32 percent of students in a control group without it. Ninety-one percent of all Quick Start students who retested on the COMPASS test improved their placement scores, testing out of an average 1.8 classes each and saving more than $136,881 in tuition from May 2012 through June 2014. Based on his experience, as part of this report, Ross has also authored an essay on lessons learned and best practices for combining skills remediation with advising support to help students acclimate, persist and succeed.
Another case study features Norco College, one of three colleges in the Riverside Community College District, serving 10,000 students annually, offering day, evening, weekend, and online access to academic and career technical programs in industry and the arts. A close evaluation of five years (2002-2007) of results revealed that of 614 students who started in the lowest level of three developmental writing courses, only 92 students (15 percent) persisted to successfully complete all three levels of developmental writing and freshman composition. To address this challenge, Norco's English Department created Preparatory Composition (English 80), an accelerated pathway to freshman composition. As a result, 74.1 percent of students entering the accelerated Preparatory Composition pathway with Pearson Writer succeeded versus 24.6 percent of students entering the 3-course Developmental Writing sequence. Of students subsequently enrolling in English Composition, 82.7 percent of the Prep Comp students with Pearson Writer succeeded versus just 15 percent of the 3-course Developmental Writing students.
In addition to the case studies, this white paper features an interview with acclaimed writer and educator Mike Rose, a professor at the UCLA Graduate School of Education and Information Studies. Author of the book, "Back to School: Why Everyone Deserves a Second Chance at Education," the conversation with Rose focuses on who goes to college today and why, and the need to update society's mental image of the typical college student to reflect contemporary reality.
"We are excited to have been able to work closely with each educator. Each case study in this report offers a blueprint for helping learners achieve mastery in academic, life, and career skills. Findings from these case studies help us understand and communicate to other users the best practices and results of educators' implementations," said John Tweeddale, senior vice president, customer experience and engagement, Pearson.
To learn more, download the complete 2016 College and Career Readiness White Paper.
About Pearson
Pearson is the world's learning company, with 36,000 employees in more than 70 countries working to help people of all ages to make measurable progress in their lives through learning. For more information about Pearson, visit http://www.pearson.com.
Media Contact: Scott Overland, scott(dot)overland(at)pearson(dot)com, 202-909-4520