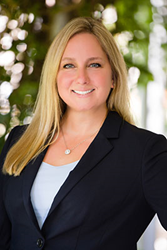 Your Resource & Partner in Real Estate.
Jupiter, Florida (PRWEB) March 15, 2016
Selling a home this year? Here are some helpful questions to ask and important factors to consider when interviewing a Realtor.
-How long have you been a Realtor and are you full-time or part-time?
You want a Realtor that is full-time and focused on both the local real estate market and the negotiation and selling of your house.
-What are the Realtor's suggestions on preparing your home to sell?
Ask yourself, if you feel you can trust and work along side with your Realtor with ease and comfort. It is the Realtor's job to handle the objections from buyers, or buyer's agents.
Reasons to hire a Realtor to sell your home:
-An experienced Realtor will have local market knowledge, have a greater understanding of market conditions and act on your behalf as your community expert.
-Realtors know what the latest technology is and how to sell your home with technology to
further attract the right buyer.
-Realtors pre-screen and have a higher rate at securing the right buyer and best offer for your property.
-A Realtor can provide a custom marketing plan tailored for the listing and selling of your home to avoid your home sitting on the market longer than it should.
-A Realtor is an outstanding resource with connections to vendors, contractors, lenders, insurance agents, inspectors, survey companies, handymen, attorneys, buyers and more.
Important factors to consider when selling your home include:
-Pricing your property correctly is one the most important factors when listing your home.
-Understand what the selling costs are and what the closing costs are prior to listing your home. Your Realtor can provide a "Seller's Net Sheet" to provide an overview of what your costs will be.
-What is the condition of your property?
-Know what special features your property offers and prepare a list of special or unique features that will capture a buyer's attention.
Preparing your home to show and sell:
By preparing your home to "show and sell" you will increase your chances for selling early on. A few basics in preparing your home are:
-Declutter and depersonalize to allow potential buyers to envision what their belongings will look like in the home. You want a buyer to make your home their home visually.
-Clean windows, paint walls, patch holes, repair plumbing leaks.
-Stage your home to appeal and compete with other homes on the market.
-Air out your home if you own a pet(s) or smoke. A scent or odor that is not appealing to a buyer can cause you to lose a potential buyer.
-Vacate the property when and if it's being show to prospective buyers. Buyers want to feel as if they can move about the home and talk openly.
How a Realtor determines what a home is worth:
A Realtor will create a home and market evaluation for you. The evaluation is also referred to as a Comparative Market Analysis (CMA) and will include a price range estimated for your home, which is determined by several factors including location, average days on market, square footage, number of bedrooms, bathrooms, age of home, condition of home, special or unique features and of comparable homes in your neighborhood currently listed and recently sold. A CMA is an estimated analysis of the current market value and is not an appraisal of your home.
Julie Ann Probst is a native Floridian and a trusted veteran in the South Florida residential real estate markets as a REALTOR® for over 10 years. She specializes in the areas of Jupiter, Palm Beach Gardens, Fort Lauderdale, West Palm Beach, and Wellington. She is your resource and partner in South Florida real estate.
Media Links:
Contact:
Rockwell Global Media
1-561-267-8585
info(at)rockwellglobalmedia(dot)com