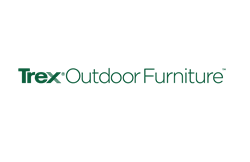 Syracuse, IN (PRWEB) March 15, 2016
Trex Outdoor Furniture is proud to be featured on the "Today" show, featuring Kathie Lee Gifford and Hoda Kotb.
Trex Outdoor Furniture, known for their effortless style and incredible durability in outdoor furnishings, recently appeared on the popular nationally televised morning talk show.
As part of their appearance, Trex furnished two of their most popular items to be given away to five lucky viewers. Trex furnished both a folding Adirondack Chair as well as a matching side table from their iconic Cape Cod line to be given away. The donation represents a total value of $398. Paired together, the folding Adirondack and matching side table create an inviting New England feel that is both relaxed and sophisticated.
With furnishings that stand the test of time and weather, it is no surprise to see nationally syndicated and respected personalities are taking notice. Trex Outdoor Furniture is pleased to offer items that are wind, sun, rain, and salt resistant with an impeccable attention to detail that is unsurpassed in the outdoor living sector.
Highlighting their recent release of the Parsons Outdoor line, which features planters and swivel rocking chairs, Trex Outdoor Furniture is pleased to be featured on "Today."
About Trex® Outdoor Furniture™
High performance meets low maintenance in Trex Outdoor Furniture. Based out of Syracuse, Indiana, Trex Outdoor Furniture prides itself on providing world class customer service, a 20 year warranty on products, and always free shipping options; a combination that has positioned Trex as a leader in the outdoor furniture industry. With a dedicated effort to provide eco-friendly, sustainable products, Trex is proud to use POLYWOOD® recycled lumber as well as post-consumer plastics like milk jugs and laundry detergent containers in the construction process. This process makes products that will not absorb moisture and that will stand up to wind, snow, rain, sun, and saltwater. Trex Furniture is proud to partner with Trees for the Future in planting a single tree for every item of furniture ordered. To learn more about Trex Outdoor Furniture, please visit https://www.trexfurniture.com/.