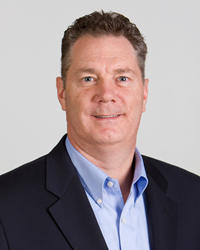 My vision is to create a group of experienced communicators that work directly with the client.
Atlanta, GA (PRWEB) March 15, 2016
Andy McGowan, a long-time public relations and communications professional — who most recently led the global media relations and brand reputation team at Atlanta-based UPS — has opened his own communications firm, Watkins McGowan. The firm will specialize in strategic communications and integrated marketing strategies to help clients better navigate the changing media world and effectively tell their stories.
In launching the firm, McGowan is collaborating with seasoned professionals who, together have more than 50 years of combined internal and external communications and media experience. Notably, McGowan is joined by Michael Buteau, a long-time, Atlanta-based Bloomberg reporter and media professional; Melissa Sanders, a communications expert in the music, entertainment and non-profit industry; and Sandy Adkins, a Virginia-based PR/communications veteran who will also be able to assist with clients in the Northeast U.S. Bryce Watkins McGowan will serve as the firm's Director of Administration.
"After many years leading teams for large and small corporate brands, and working with many different agencies, I felt that the personal connection between the most experienced people and the client was missing," McGowan said of his decision to start the new agency. "The focus of my firm is to work as trusted advisors for clients and provide them direct access to our years of experience at all times. My vision is to create a group of experienced communicators that work directly with the client."
With decades of real-world experience, Watkins McGowan will be positioned to assist clients with a variety of needs, including B2B, strategic communications, traditional and social media relations, thought leadership, content development, reputation and crisis management, media training and event management.
The Watkins McGowan team has worked in a variety of industries and will aid clients in numerous areas, including transportation and logistics, high tech, healthcare, financial, manufacturing, sports and entertainment, as well as non-profit and public sectors.
For more information, visit watkinsmcgowan.com