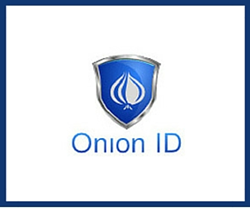 Onion ID is a unique solution for securing cloud servers and cloud applications. One comprehensive solution to make access management easy. I love the value this brings.
San Fransisco, CA (PRWEB) March 15, 2016
Onion ID, one of the most exciting new startups in the booming field of Privileged Access Management (PAM), will be joining this year's WorldHostingDays.global (WHD) conference in Rust, Germany. As the premier conference for the hosting and cloud services industry, WHD provides the ideal platform for Onion ID to connect with vendors and demonstrate its state-of-the-art PAM solution.
Access management has evolved from static password-based methods to fully dynamic solutions that allow businesses to control an employee's access privileges at will. As a company at the forefront of Privileged Access Management, Onion ID combines the state-of-the-art with unprecedented flexibility and ease of use. This combination is implemented via the step-up authentication paradigm, which provides an intuitive and effective way to tune an employee's access under different circumstances. Consider the following example.
While in his office at work, an employee tries to access an online service used by his company. Given that access is requested from a verified IP address during regular business hours, Onion ID's authentication service will provide instant access, no questions asked. A couple of hours later, the employee decides to leave the company's premises to run an errand or grab a cup of coffee. While away, he tries to access the same application. Onion ID immediately detects that this new request is coming from an unknown IP address and steps up the authentication requirements by prompting the user for biometric verification, geolocation information and more. The more unusual a request (e.g. in terms of its timing or geographical origin), the stricter the authentication. Onion ID's solution can be adapted to the behavioral patterns of each user, in order to allow easy and secure access for as many requests as possible.
This simple example demonstrates the benefits of Onion ID's dynamic authentication approach, which is motivated by a single goal: to make PAM easy for both businesses and their employees.
Onion ID's customers save around 3 hours per server or application per month of IT time. No more manual user creation or management. Using Onion ID provides 100% visibility for compliance and security teams and cuts down time needed for SOC I/II, PCI, SOX, and HIPAA compliance.
Come by Onion ID's booth R10 at WHD to learn about the latest and greatest in Privileged Access Management. For more information, please visit Onion ID's Website and Twitter page. You can also book an appointment with one of Onion ID's experts during the WHD conference for a live demo and consultation.
About Onion ID:
Established in 2015, Onion ID is one of the most promising startups in the field of Privileged Access Management (PAM). It provides an end-to-end solution that allows businesses to prevent insider threats, secure servers and 3rd party apps, gain complete visibility into how employees utilize company resources, and drastically reduce license costs.