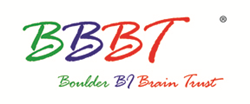 With its dynamic query optimizer, commercial availability in the Amazon Web Services Marketplace, and self-service data discovery/search capability, Version 6 of Denodo's virtualization software is a significant step forward. – Claudia Imhoff
Boulder, Colorado (PRWEB) March 14, 2016
On Friday, February 26, 2016, BBBT members were briefed by Denodo's CMO, Ravi Shankar, and principal technical account manager, Pablo Alvarez, who provided a preview of Denodo's upcoming 6.0 release. Together, these experts discussed how companies can benefit from rapid decision-making with the best real-time performance, shortest time-to-data with on-demand product availability, and improved business-user productivity with unconstrained access to data by IT.
The award winning Denodo Platform accelerates the adoption of data virtualization with its in the cloud offering, and expedites how business users can apply data using robust self-service data discovery and search. The company's technology is already known for its broadest connectivity to structured, unstructured, and non-traditional data sources. Its universal applicability to both operational and analytical use cases delivers breakthrough performance in big data, logical data warehouse, and operational scenarios.
"Today's analytics architecture typically includes multiple, diverse repositories of data, which need to be combined. A virtual environment is the fastest, most reliable, and least expensive way to painlessly combine and deliver data to decision makers," said BBBT Founder Claudia Imhoff. "With its dynamic query optimizer, commercial availability in the Amazon Web Services Marketplace, and self-service data discovery/search capability, Version 6 of Denodo's virtualization software is a significant step forward."
A podcast summarizing the presentation is available at the BBBT podcasts page and a video of the presentation will be available at the BBBT videos page.
Denodo experts, customers, and partners will further detail the capabilities of the 6.0 release through presentations and demos in the world premier Fast Data Strategy Virtual Summit. The event will occur in the Americas on March 30, 2016 at 9am Pacific, and in EMEA and APAC on March 31, 2016 at 9am GMT. You can register for this free event here.
About BBBT
The Boulder Business Intelligence Brain Trust has served the BI industry since 2006. It is a consortium of over 190 industry analysts, experts, and practitioners from around the world. BBBT hosts BI industry vendors who provide extended, interactive briefings, streamed live as webinars exclusively to BBBT members. It's a reciprocal arrangement, the members receive the latest information on current and planned BI tools and technologies, and the vendors get valuable feedback on their offerings, marketing, and messaging.
About Denodo
Denodo is the leader in data virtualization providing agile, high performance data integration and data abstraction across the broadest range of enterprise, cloud, big data and unstructured data sources, and real-time data services at half the cost of traditional approaches. Denodo's customers across every major industry have gained significant business agility and ROI by enabling faster and easier access to unified business information needs for agile BI, big data analytics, web and cloud integration, single-view applications, and enterprise data services. Denodo is well-funded, profitable and privately held. For more information, visit http://www.denodo.com or call +1 877 556 2531 / +44 (0) 20 7869 8053.