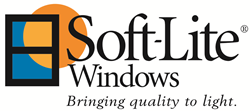 Streetsboro OH (PRWEB) March 15, 2016
Soft-Lite will be marketing and selling a new entry door line under the brand Paragon Windows & Doors based in Louisville, KY, an affiliate of Soft-Lite LLC. The Paragon Door offering is expansive, including fiberglass doors, steel doors, and color-matched storm doors. Along with the doors, Paragon offers a wide variety of options and styles, including woodgrains, colors, different hardware, and an array of styles.
Paragon Entry Doors is a well-rounded door program that will provide Soft-Lite dealers and distributors a top-of-the-line product as well as dependable, attentive service. With Soft-Lite's brand, technology, manufacturing and marketing capabilities, the company has created one of the best entry door systems in the industry.
PTHV Acquisition LLC, an affiliate of Soft-Lite LLC, based in Streetsboro, Ohio, recently acquired the assets and product lines of THV Holdings. The newly formed Paragon Windows & Doors will continue manufacturing at THV's Louisville, KY, facility, and will utilize Soft-Lite's expertise to streamline its operations and ensure the company produces high-quality products that are delivered on-time, every time.
Soft-Lite is a vinyl replacement window and door manufacturer headquartered in Streetsboro, Ohio. The company was recently named National ENERGY STAR Partner of the Year for the second consecutive year. The company is also a multiple Crystal Achievement Award winner and is a recipient of the Friedman Corporation Customer Appreciation Award, the Window & Door Top 100 Manufacturers recognition, and the Door and Window "Companies To Watch" recognition. For more information, visit http://www.soft-lite.com.