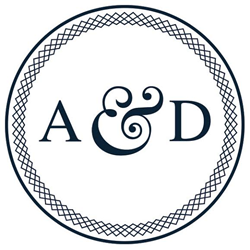 Our people are some of the highest quality individuals out there - both professionally and personally
Minneapolis, Minnesota (PRWEB) March 15, 2016
Ackmann & Dickenson (A&D) a web, application development and digital marketing firm, is pleased to announce it has won a Minnesota Business Magazine's 2016 Best Companies To Work For Award. This prestigious award is given out once a year to the top businesses in the Twin Cities.
The 100 Best were chosen using data gathered from an anonymous employee satisfaction survey administered by an independent research group. Only the top Minnesota companies who are judged in areas such as work environment, employee benefits, and employee happiness were selected for inclusion in the list.
"When we started the company, we were looking to create a culture of transparency, empowerment and mutual respect," says Michael Ackmann, founder of Ackmann & Dickenson. "Winning this award tells me that our culture has flourished as A&D has continued to grow."
Benefits like a dog-friendly office, unlimited PTO, an extremely flexible work environment, immediate matching 401k, excellent healthcare benefits, and bi-weekly grill outs are just a few of the reasons why employees gave their employer such high marks.
"This award is really a testament to the talented individuals who choose to make A&D their home." says Andrew Dickenson, co-founder of Ackmann & Dickenson. "The culture is created by our people, and our people are some of the highest quality individuals out there - both professionally and personally."
The complete list of "100 Best Companies to Work For" is featured in Minnesota Business Magazine and can be viewed online here. A&D is a multi-year winner of the award.
A&D's unique breed of digital craftsmanship has brought organizations to the forefront of technology by providing expertise in mobile and application development. web development, user experience design, and digital marketing.