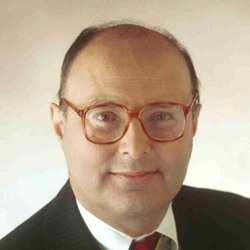 Reston, VA (PRWEB) March 15, 2016
Software testing company XBOSoft will host testing expert Robin F. Goldsmith, JD, in its second-quarter webinar, "Not Your Grandfather's Requirements-Based Testing: Do Agile User Stories or ATDD Fix It?" The live, interactive webinar will be held Wednesday, April 6, 2016 at 11 a.m. PT/2 p.m. ET.
Requirements-based testing (RBT) is a method in which test cases, conditions and data are based on the requirements that have been set by the software's fundamental functions. Still, RBT testers encounter many difficulties, including poorly defined requirements and an even worse definition of what RBT actually is. Testing Agile user stories and Acceptance Test Driven Development (ATDD) are among the latest RBT approaches that attempt to confront some of these software testing issues.
In this hour-long webinar, Goldsmith will analyze both methods, as well as explain why some test experts boast their own spin on RBT as original concepts and why others steer clear of this testing technique. Participants will walk away with a better understanding of the most effective ways to determine if their software satisfies real requirements.
To register for XBOSoft's software testing webinar with Goldsmith and for more information, visit http://xbosoft.com/event/requirements-based-testing-webinar-2/.
About Robin F. Goldsmith, JD
Goldsmith is the author of two books, numerous articles and featured presentations, and the Proactive Testing™, Proactive SQA™, REAL ROI™ and Beyond the Textbook™ Software Acquisition methodologies. He is president of Needham, Massachusetts consultancy, Go Pro Management, Inc.; a subject expert on requirements and testing for TechTarget SearchSoftwareQuality.com; and a subject matter expert and reviewer for the IIBA Business Analysis Body of Knowledge (BABOK® v2). Goldsmith works directly with and trains business and systems professionals in requirements analysis, quality and testing, software acquisition, project management and leadership, metrics, ROI and process improvement.
About XBOSoft
XBOSoft is a software testing and quality assurance company that offers services in web, mobile and desktop applications, as well as broad domain experience with extended expertise in healthcare and finance. XBOSoft's software quality consulting and software testing services speed products to market and improve clients' software quality and performance throughout the product's lifecycle.
Now celebrating its 10th year of continuous growth, XBOSoft today has over 100 employees serving clients in the US and Europe. With offices based in San Francisco and Beijing, XBOSoft proudly offers its full range of testing and quality assurance as both on- and off-shore services. For more information visit xbosoft.com.