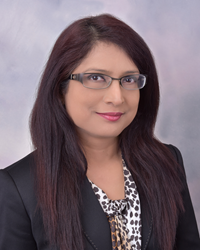 New York, NY (PRWEB) March 16, 2016
O, The Oprah Magazine's April 2016 issue features Dr. Indra Cidambi, an Addiction Expert and Medical Director at New Jersey's first licensed outpatient detox facility, Center for Network Therapy (CNT). The article, "The 90-Day Rule" written by Karen Asp, takes a look at the estimated 9.4 million Americans taking opioid pain relievers for more than 30 days, despite these prescriptions not being meant to be a long-term solution.
According to statistics from the Center for Disease Control and Prevention, in 2012, 259 million prescriptions were written for opioids, which is more than enough to give every American adult their own bottle of pills.
"There is a huge risk of patients abusing prescription drugs like OxyContin, Vicodin and Percocet," says Dr. Cidambi. "We need to limit the use of these prescriptions to the most chronic sufferers, and doctors also need to be proactive about following up with patients and implementing this 90-day plan in order to avoid over prescribing our patients and aiding the abuse of these drugs."
Cidambi believes doctors need to have a 90-day plan in place to take patients off the medication:
1. Pre-Prescription Evaluation
Dr. Cidambi recommends substance abuse screenings. The first evaluation, ideally completed before the drug is prescribed, would spot any warning signs that a patient is prone to addiction.
2. Alternative Treatments
Alternative treatments, such as mediation, yoga, and physical therapy, should be incorporated from the beginning in the case of chronic pain. "We must have a 360 degree view of treating a patient as a whole person. It's not all about medication. Can the patient find relief by taking a regular yoga class, setting aside time for daily medication, or physical therapy to help let go of pain," says Dr. Cidambi.
3. 90-Day Rule
After 90 days, all patients must see their doctor for a refill. "After three months, your doctor can evaluate whether the medication is still warranted and, if so, decrease the dose so you're weaned off and don't become tolerant or addicted," says Dr. Indra Cidambi in the O, The Oprah Magazine article.
"We are dealing with an addiction epidemic. Opioid abuse is skyrocketing, and our medical community must be proactive about finding solutions. Prescription painkiller abuse can lead to other drug addictions," says Dr. Cidambi. Four in five new heroin users started out misusing prescription painkillers. As a consequence, the rate of heroin overdose deaths nearly quadrupled from 2000 to 2013, according to CDC statistics.
For more information on substance abuse dependency, addiction and treatment, please go to http://www.RecoveryCNT.com.
About Dr. Indra Cidambi
Indra Cidambi, M.D., Medical Director, Center for Network Therapy, is recognized as a leading expert and pioneer in the field of Addiction Medicine. Under her leadership the Center for Network Therapy started New Jersey's first state licensed Ambulatory (Outpatient) Detoxification program for all substances nearly three years ago. Dr. Cidambi is Board Certified in General Psychiatry and double Board Certified in Addiction Medicine (ABAM, ABPN). She is fluent in five languages, including Russian.
About Center for Network Therapy
Center for Network Therapy (CNT) was the first facility in New Jersey to be licensed to provide Ambulatory (Outpatient) Detoxification Services for all substances of abuse – alcohol, anesthetics, benzodiazepines, opiates and other substances of abuse. Led by a Board Certified Addiction Psychiatrist, Indra Cidambi, M.D., experienced physicians and nurses closely monitor each patient's progress. With CNT's superior client care and high quality treatment, Dr. Cidambi and her clinical team have successfully detoxed over 600 patients in nearly three years. The web site is RecoveryCNT.com.